Superior Quality Manufacturer of Automatic Bollards, Road Blocker, Tyre Killer and Turnstile Gate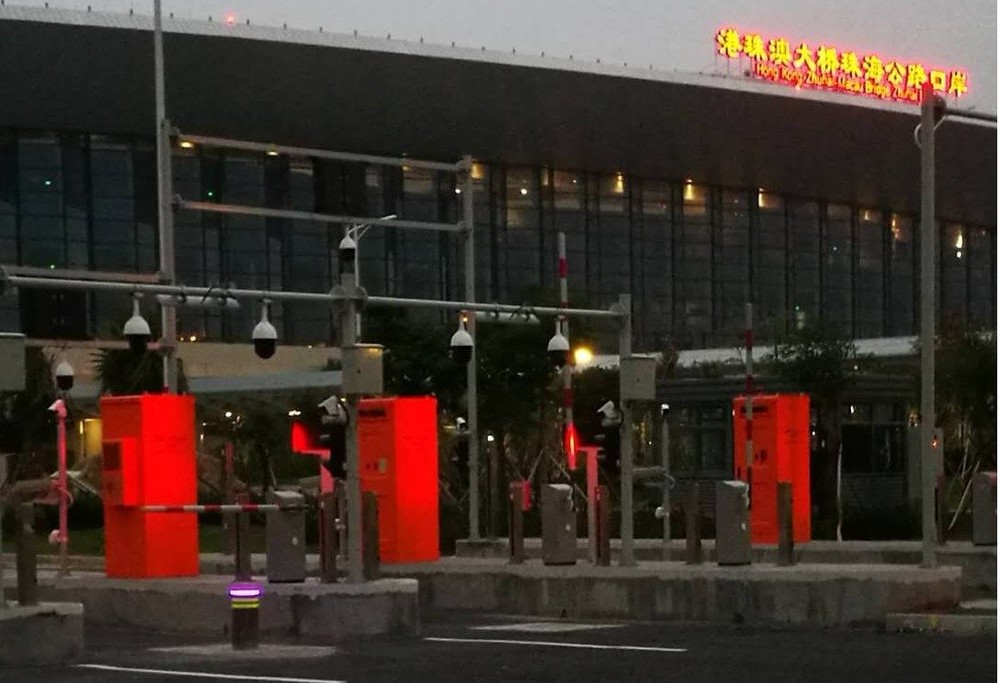 Security Bollards for Hong Kong-Zhuhai-Macao Bridge Hong Kong-Zhuhai-Macao Bridge is a bridge and tunnel project connecting Hong Kong, Zhuhai and M...
Detail +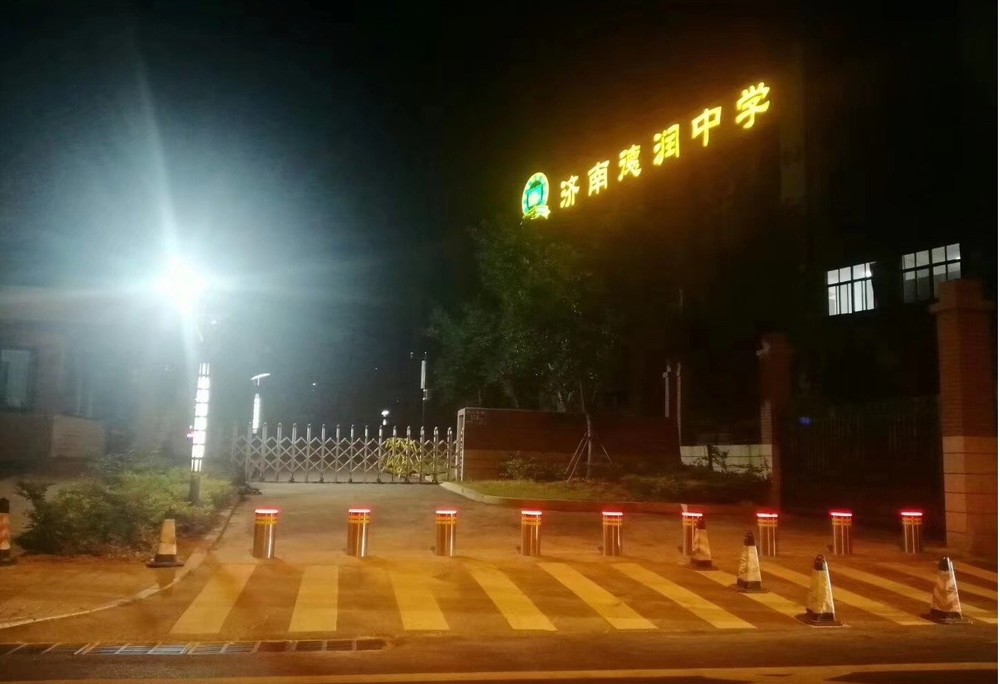 Pop Up Bollards Projects for JNAN DR RUN HIGH SCHOOL Jinan DR RUN High School is a high-standard, high-quality model sc...
Detail +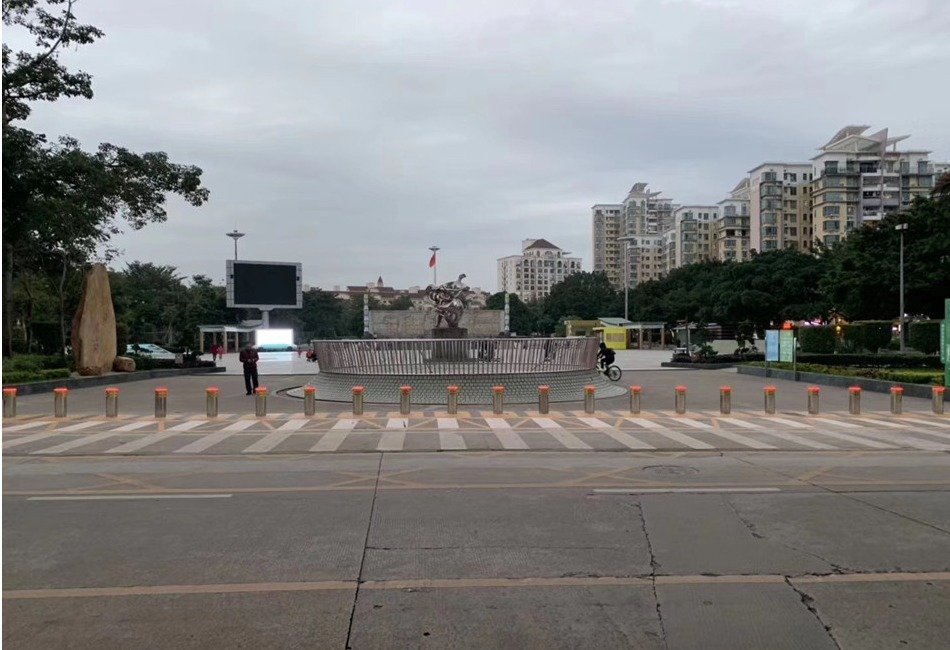 Parking Bollards at Henggang Culture and Sports Square The existing Henggang Cultural and Sports Square cover an area of ​​about 60,000 square meters...
Detail +
SST is a top leading manufacturer of access control for vehicle and people in China, especially the automatic bollards. The top priority is to ensure speedy and precise responses to the various demands of the home and abroad market. The best advantage of our product is quality. So we have done the test of our retractable bollards to show the client what our products are. Our company is a large-scale private enterprise that combined system development, manufacturer and selling of automatic rising bollards, hydraulic road blocker,tyre killer etc products.We are mainly engaged in development and production of anti-terrorism equipment and other anti-explosive products. Our products are widely used in military basement, government facility, schools, airports,factory, country boarder, leisure park, prisons, customs checkpoint,etc. We have three patents , a total of more than 10 product lines. With cost-effective price and high performance in abroad market, our products are popular in to Europe countries, North America ,South East Asia, and the Middle East Islamic war-torn countries. In our domestic market, cooperation comes from state organs, public security, prosecution, law, military, prisons, airports, frontier inspection and detention houses and so on. Entrepreneurship: self-confidence, self-fulfilment, self-discipline, self-improvement. Customers: We can assure our customers that supply with high-end and reasonable price products and comprehensive services. We are faithful and powerful to win customer trust, esteem and backup. Market: Based on high QC, we are also focusing on cut purchasing costs and decrease risks for clients, to provide effective solution of customer requirement. Development: Follow on government policy, in pursuit of sustainable development and delicate on customer`s satisfying. Employees: Believe in the hard work and professions of employees, admit the achievements of employees ,encourage employee innovation and provide a corresponding return for employees improvement, to create a good working environment and development future.
Products
We are a large scale manufacturer. We are professional and dedicated.
We will do enough functional running test and aging test for all our products before delivery 100%. Quality Control Team Inspect the Production
Work Time : 08:00-18:00(Beijing) (Beijing time)
FAX : 86-755-23721116
Work Time :
08:00-18:00(Beijing)(Beijing time)
Fax :
86-755-23721116
Telephone :
86-755-29783835(Working time)
Factory Address :
A Bldg,Hengtai Insdustrial Area,406, Sili Rd, Guanlan, Longhua, SZ,China
Our Headquarters
GuangDong, China
Speak to Us
86-755-29783835
Make a Video Call
szssstc1