Retractable Bollards for Schools,Police Station and Airport
Retractable Bollards Project of Luolong School in Chenggong District
This school Located in the east of Jingming North Road, Chenggong District, Kunming, Luolong School is adjacent to Baozhu Street in the south, urban green parks in the East and 20 meters in the northwest.
During the Summer holiday, we have finished the installed of the full automatic bollards at this school. There are two gates. One is the big gate for big vehicle access control and the other is small gate for bicycle or bike or electric bike access control. There are 2 groups of the bollards. One group is 5pcs bollards and the other is only 2pcs bollards.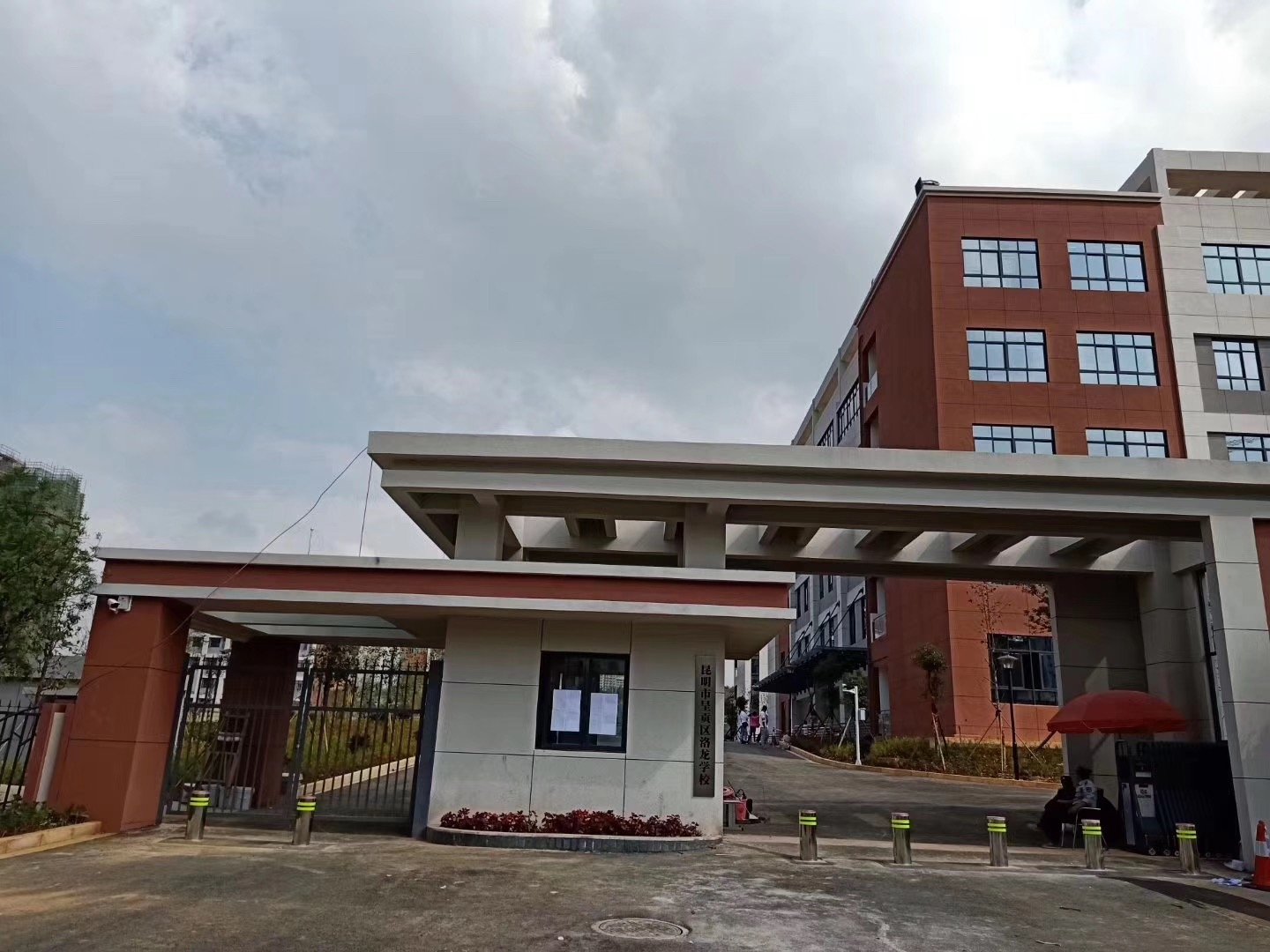 Full Automatic Bollards for Public Security Ministry
Shenzhen Airport Public Security Bureau Airport Branch Airport is located at No. 1005, Liudao Road, Baoan District, Shenzhen, Guangdong, China. This branch is mainly responsible for the safety and protection of Shenzhen Baoan International Airport.
This year, our company customized dozens of retractable electric bollards for the airport branch office at the gate. These bollards are different from conventional bollards. From the mechanism to the shape,even the LED light and reflective strip are customized one, those are meet requirements for tendering. A higher level of protection and security.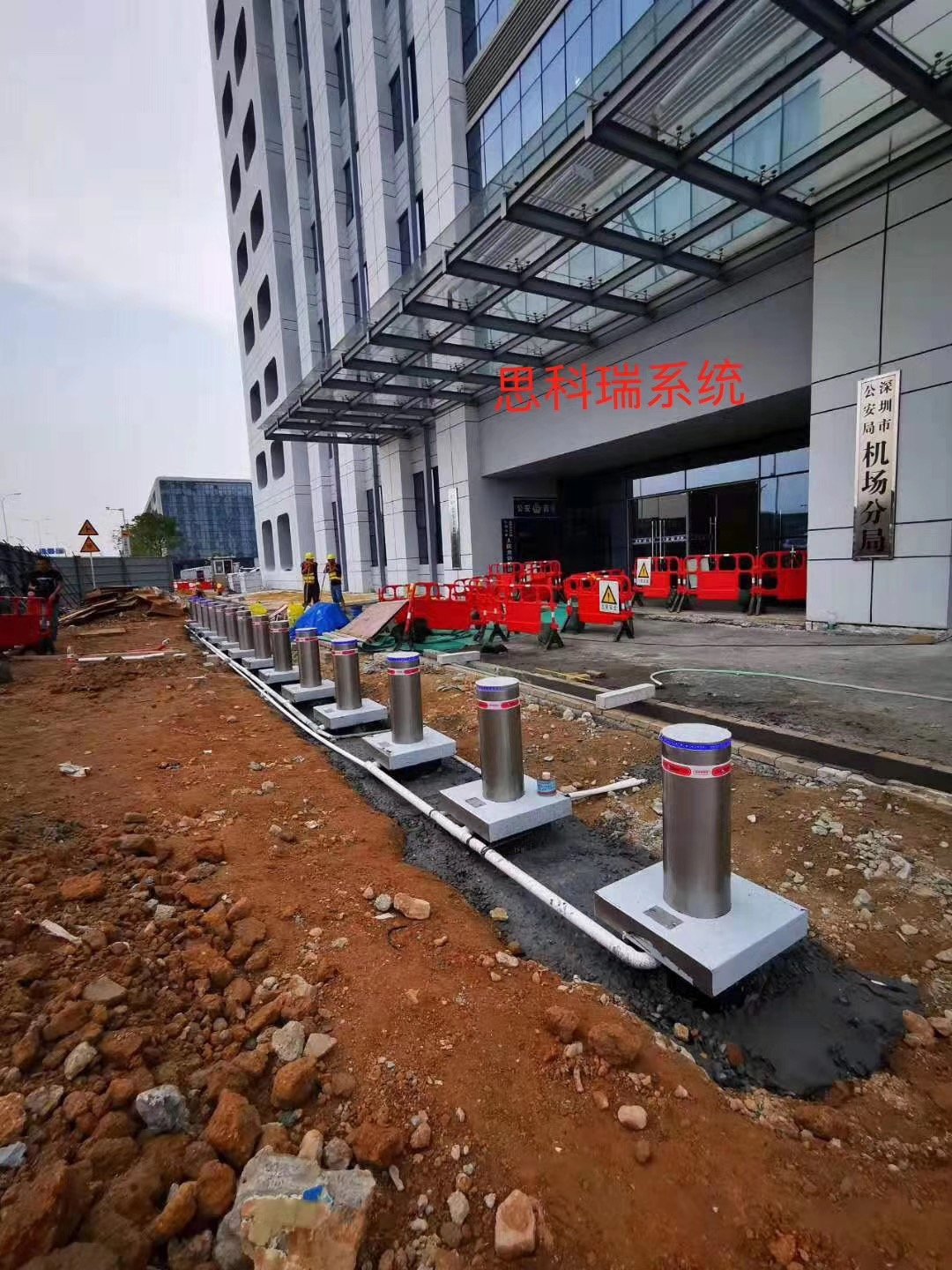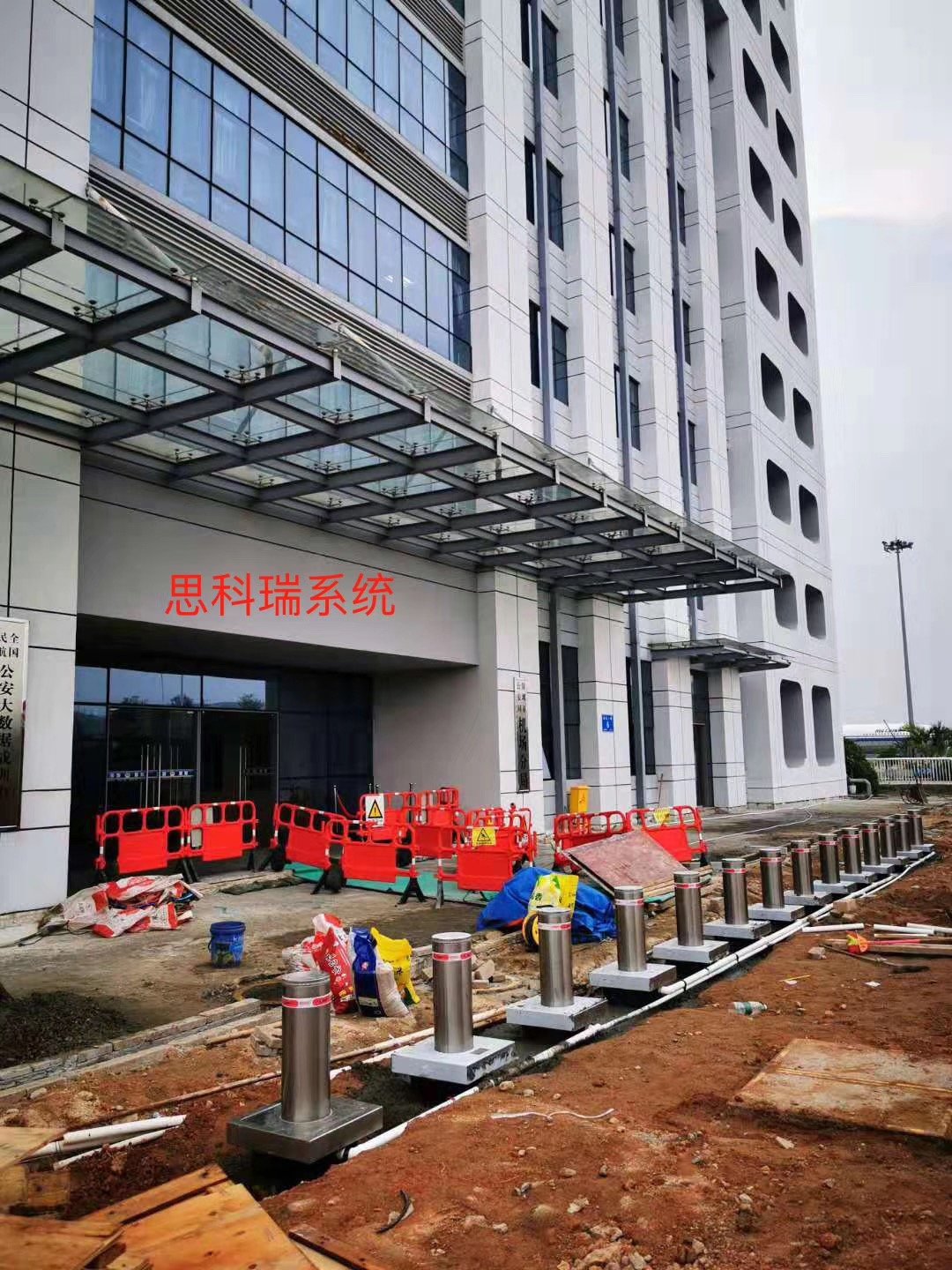 Full Automatic Bollards Projects for Haibin Middle Schools in SHenzhen
Founded in September 1994, Haibin Middle School is located in the new central area of Bao'an District. It is a junior high school directly under the Baoan District Education Bureau, a first-class school in Guangdong Province, and a green school in Guangdong Province. The school's various educational equipments and facilities are all equipped according to provincial-level school standards, and the green coverage rate is 100%. It is a "garden-style and garden-style unit" in Shenzhen. The campus has a beautiful environment and reasonable layout. It is a high-quality and efficient one. Demonstration junior high school.
The front gate is quite wide. There are 20pcs retractable electric bollards working as one lane. All of the retractable bollards are comming with LED lights on top. They are standard 600mm rising height.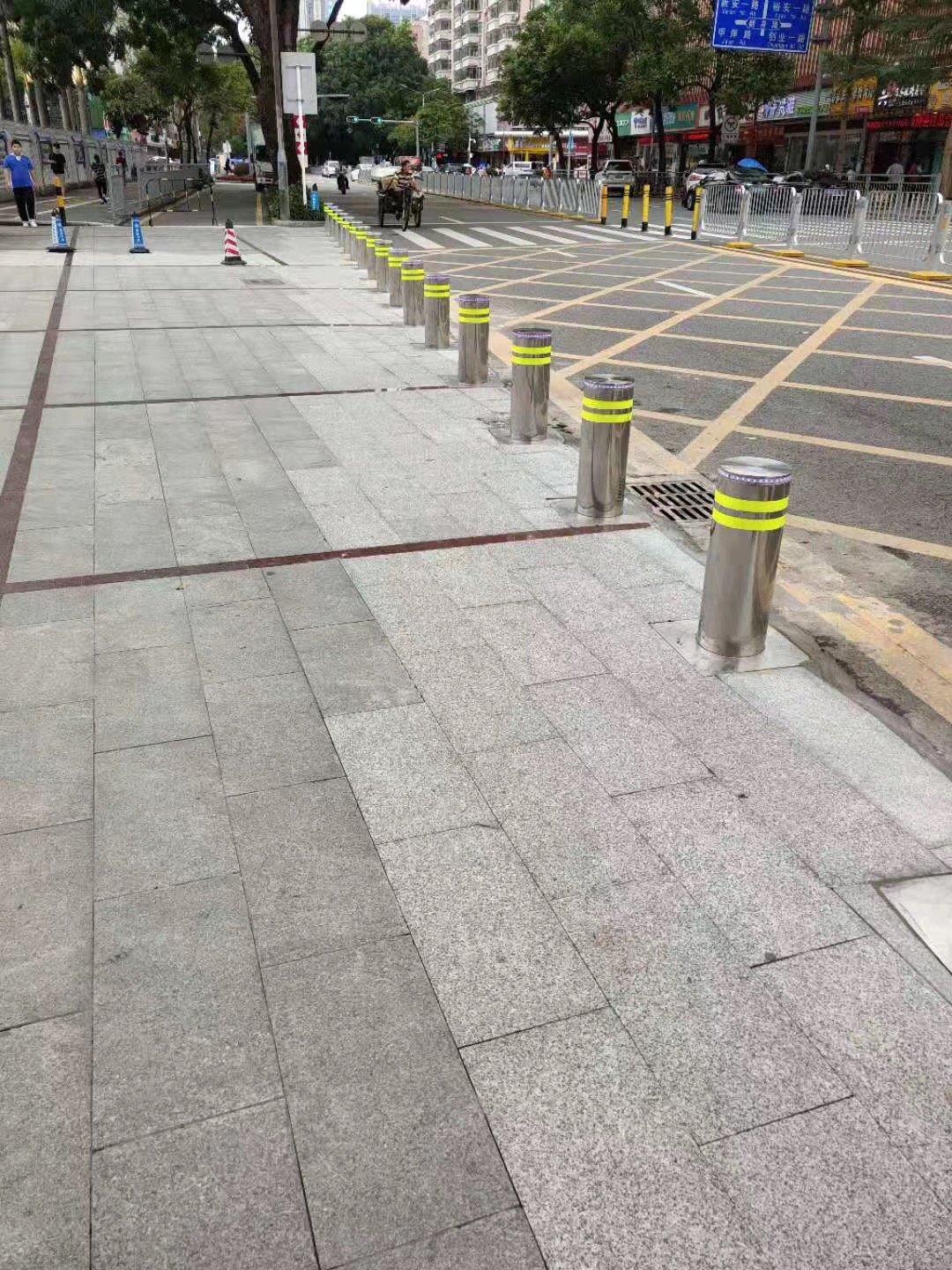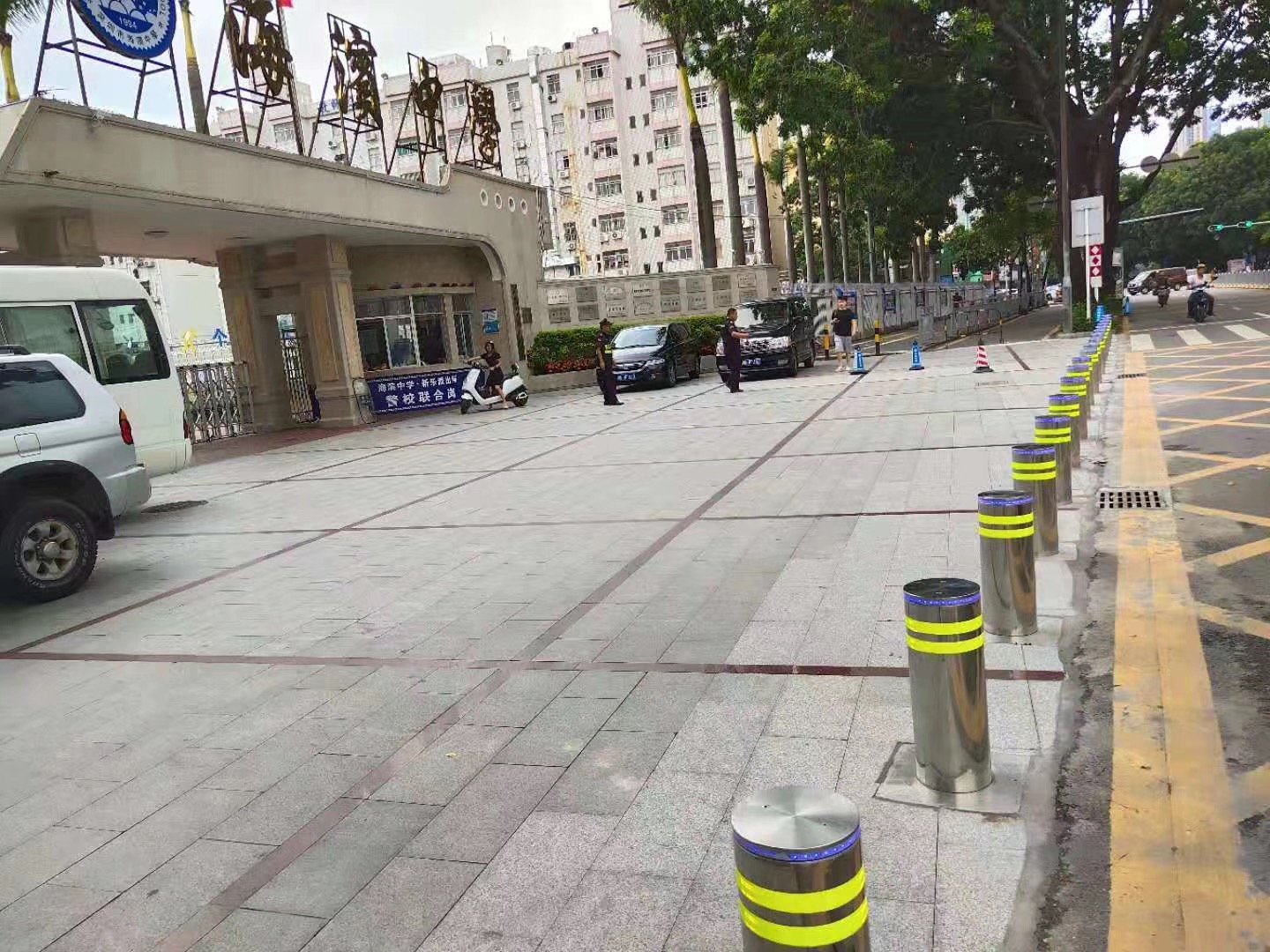 Retractable Bollards at Yueyang Middel School in Hunan
The school has the city's first-class infrastructure. The campus covers an area of 200 mu, with a total construction area of 50,000 square meters. It is surrounded by mountains and rivers, with green trees and shades of green and diarrhea. The flowers and trees support the birds and flowers, and the green coverage rate is as high as 59%. The teaching, accommodation and sports area are all Ranked first-class in the province. The facilities are complete, and the facilities and equipment for modern educational technology and sound and beauty teaching are especially good.
There are removable bollards and automatic bollards working together. The retractable automatic bollards are the same size with the removable bollards. There are more than 20pcs bollards in the same line. It is very nice at night.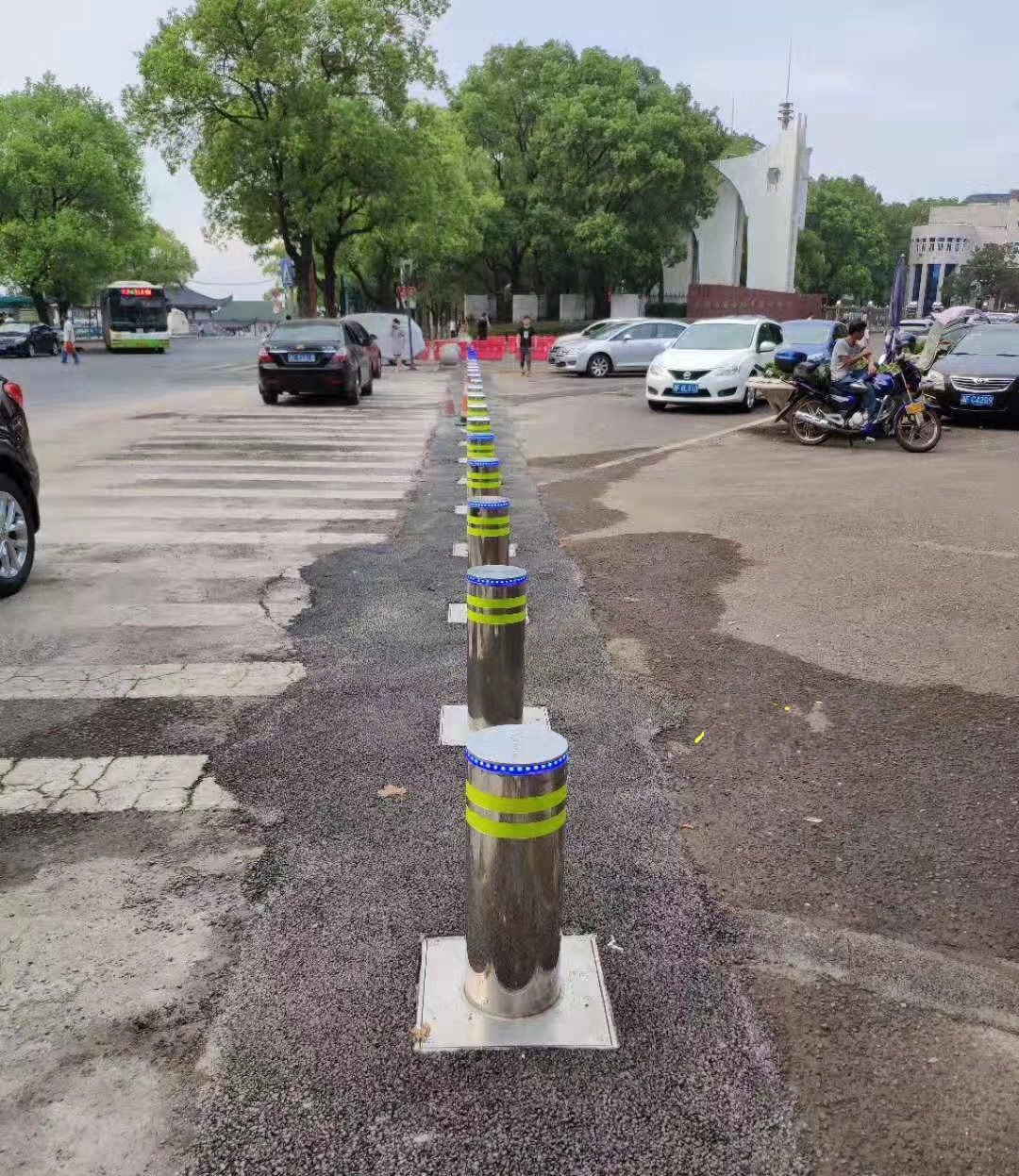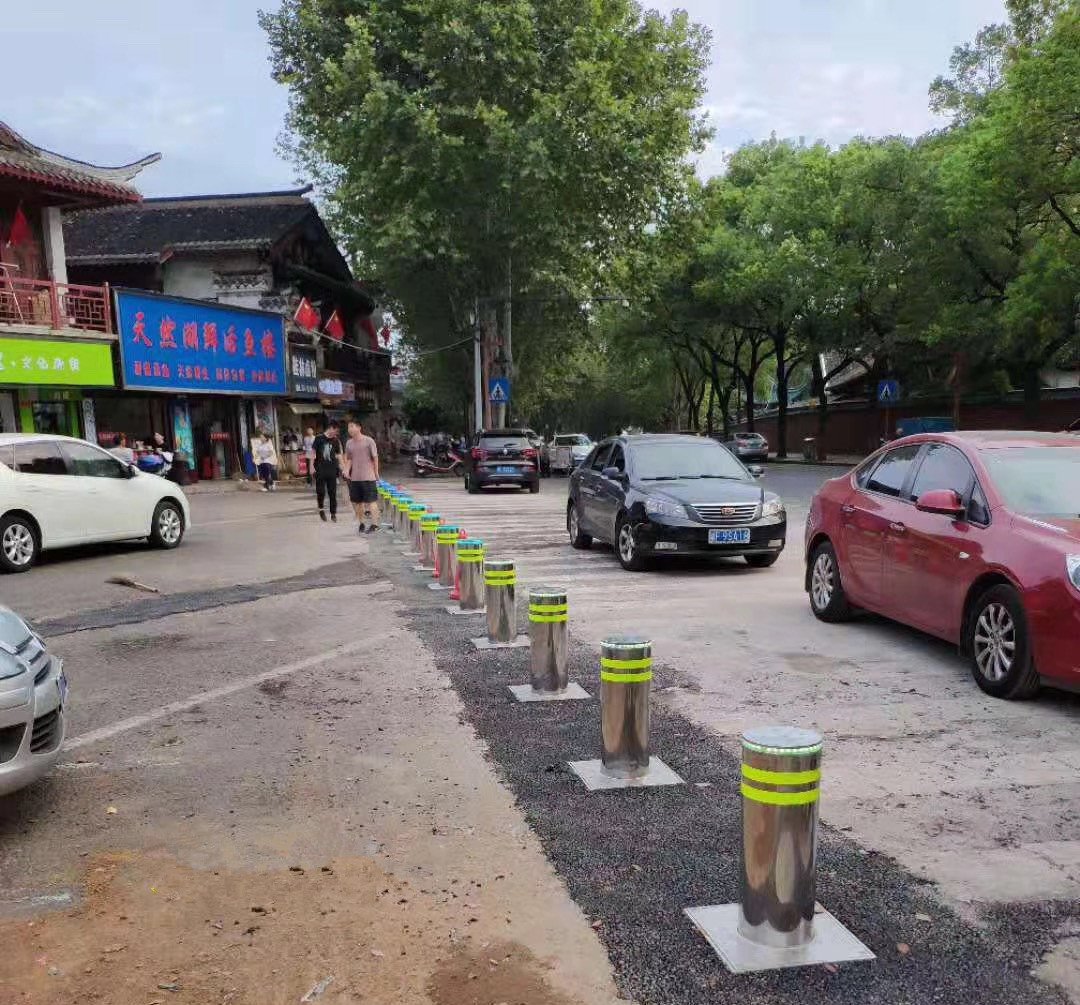 The retractable bollards projects continuing. We will keep uploading our latest projects information. Thanks for viewing.
Work Time :
08:00-18:00(Beijing)(Beijing time)
Fax :
86-755-23721116
Telephone :
86-755-29783835(Working time)
Email :
sales@sz-sstc.com
Factory Address :
A Bldg,Hengtai Insdustrial Area,406, Sili Rd, Guanlan, Longhua, SZ,China