Rising Bollards New Projects in April 2019
 New Projects of Automatic Rising Bollards for Primary School in Yunnan Normal University
Our government attached great importance to the security of the children. In 2018, they have issued official documents to the education department that all the schools have to install hydraulic bollards as a security defense barrier at the front door. So those years, we have done lots of schools projects
On April 9th, we have finished the installation of the automatic bollards for Primary School Attached to Yunnan Normal University. This school gate is big. There are 11pcs bollards working as one lane. All are with LED light on top.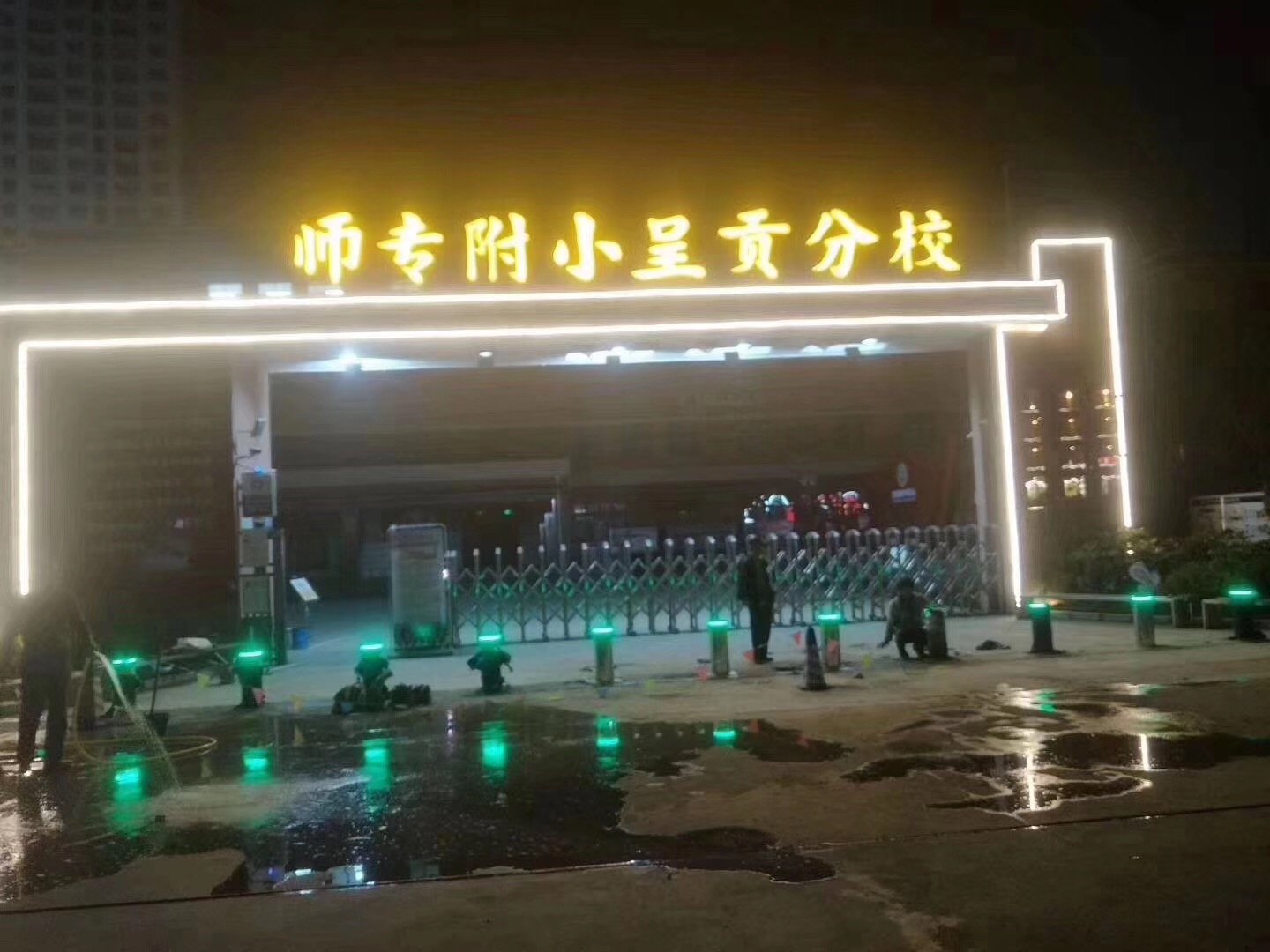 Hydraulic Rising Bollards Project in Futian Primary School and Nan Hua Experimental School in Shenzhen
During April 4th to April 6th, it is our national holiday for Tomb Sweeping. But our technical people didn't have a break. Because they are working on bollards installation for two schools in Shenzhen. One is the Futian Primary School and other is Nan Hua Experimental School.
Futian primary school has a history of 80 years. The real name is Akita Elementary School. In 1984, it was designated as the key school of the city and district by Shenzhen government. In April, we have finished the installation of the retractable bollards.  Based on the width of the front door, there are 6pcs rising bollards as one lane. The lights can be on 24 hours. It looks beautiful especially at night. 
Nanhua Primary school is located in Fuxing Road, downtown area, with an area of 2,1200 square meters. It is adjacent to Binhe Road in the south. It faces Hong Kong across the river and faces Shennan Middle Road in the north. The transportation is convenient, the campus architecture is novel and fashionable, and the campus environment is beautiful and elegant. there are 5pcs for Nan Hua Primary School. All the bollards are a 219mm diameter, 600mm height, and 6mm thickness. There 20 colors LED on top. It reinforces the security of the schools.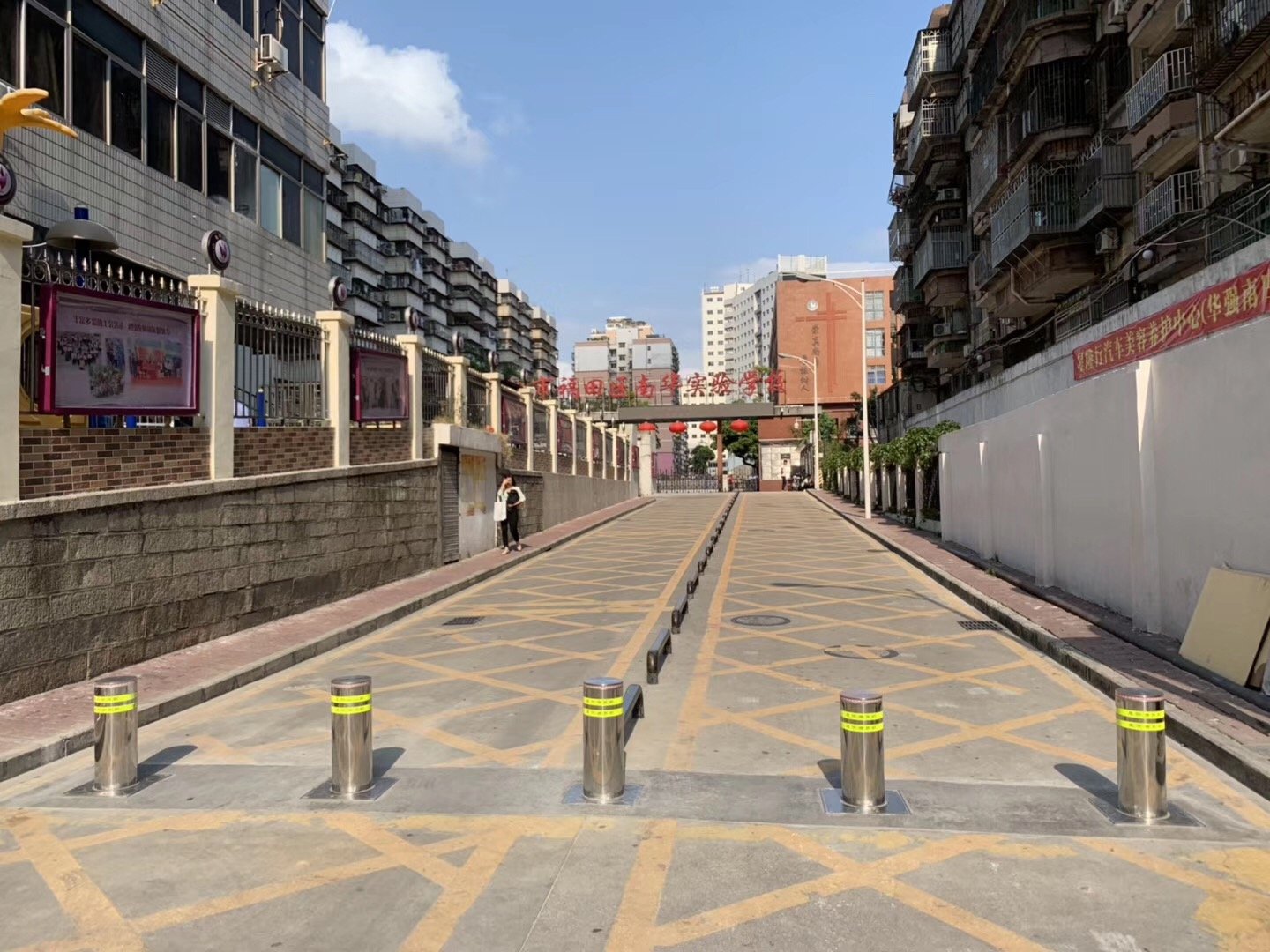 New Projects of Automatic Rising Bollards 
 Huaxin Primary School is located in the beautiful Beacon Hill. It was founded in August 1993 and covers an area of 10,255 square meters. It has 24 classes. In 1999, it passed the district-level school evaluation. In 2001, it passed the city-level school evaluation and passed in 2004. Guangdong Provincial Primary School Assessment.
There are two gates at Huaxin Primary School. At the front gate, we installed 7pcs bollards as one lane. At the back gate, there are only 3pcs rising bollards needed.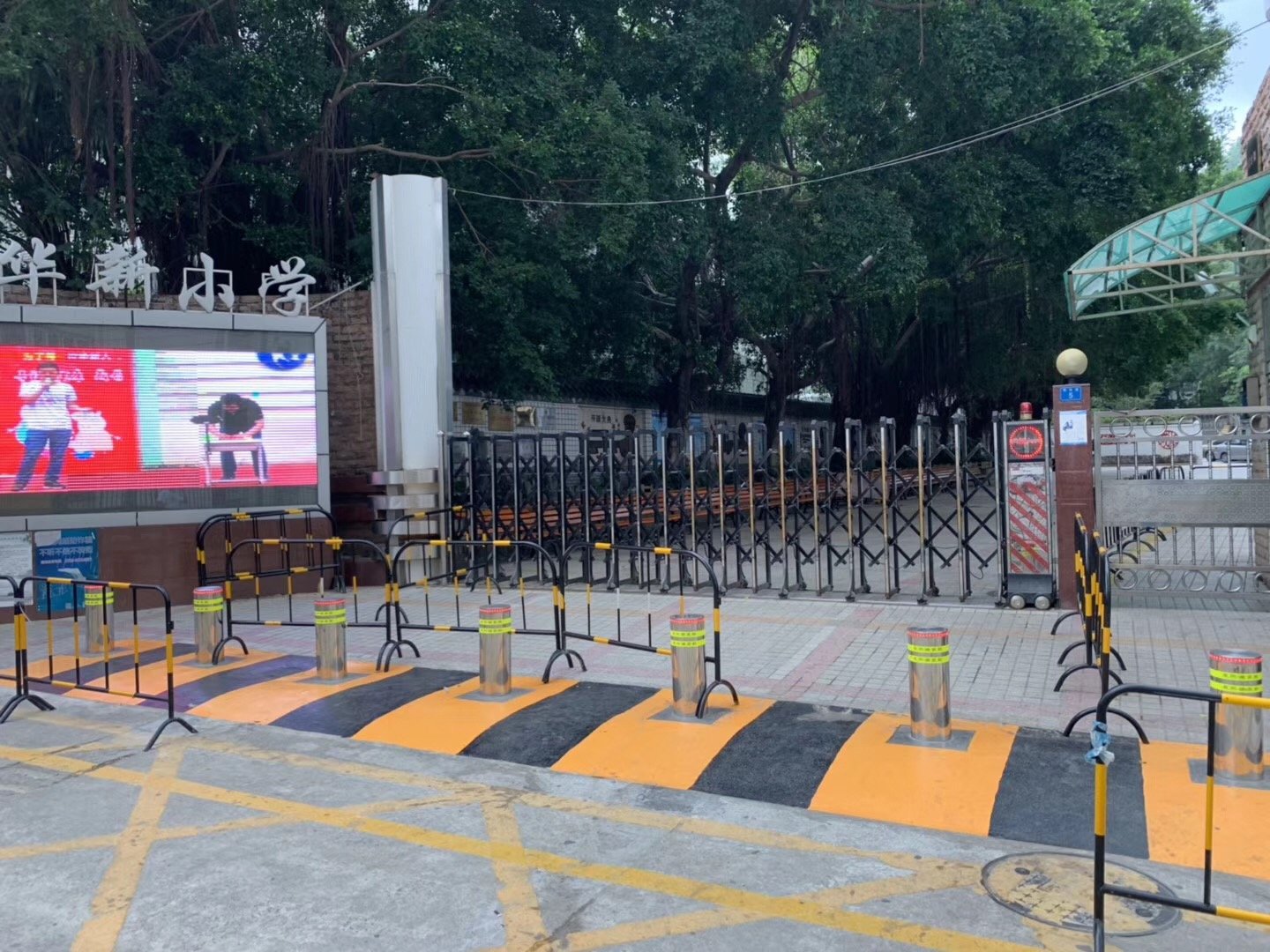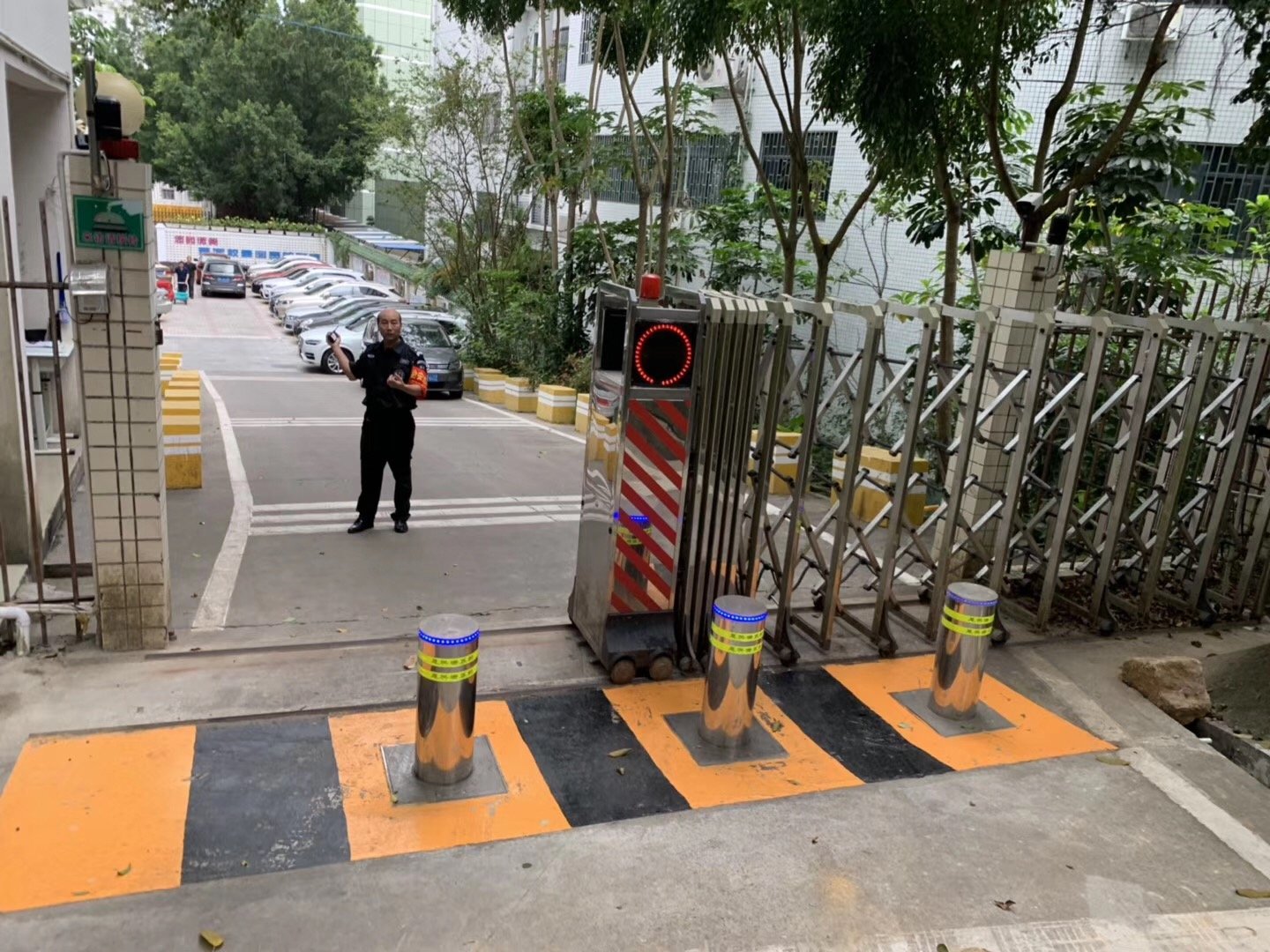 Our products quality and performance help us gain more and more projects. And the projects improve our reputation in the domestic market. We are confident to be better and we will do our best to provide the best and cost-effective solution for our client. Quality is life. Keeping on living is everything. We deserve your trust.
Work Time :
08:00-18:00(Beijing)(Beijing time)
Fax :
86-755-23721116
Telephone :
86-755-29783835(Working time)
Email :
sales@sz-sstc.com
Factory Address :
A Bldg,Hengtai Insdustrial Area,406, Sili Rd, Guanlan, Longhua, SZ,China