Retractable Bollards and Spike Road Blocker Project for Government Department
Retractable Bollards Project for Army Force
Due to good product quality and high company qualification, our products have been recognized by the government. Most of the projects that have been tendered by our company brand have won the bid, so we have made more and more government projects. Some are for provincial government,some are for army base and some are for prison.
Below is the electric bollards project we have done for an army site in Hebei province.
Bollards in Rising Status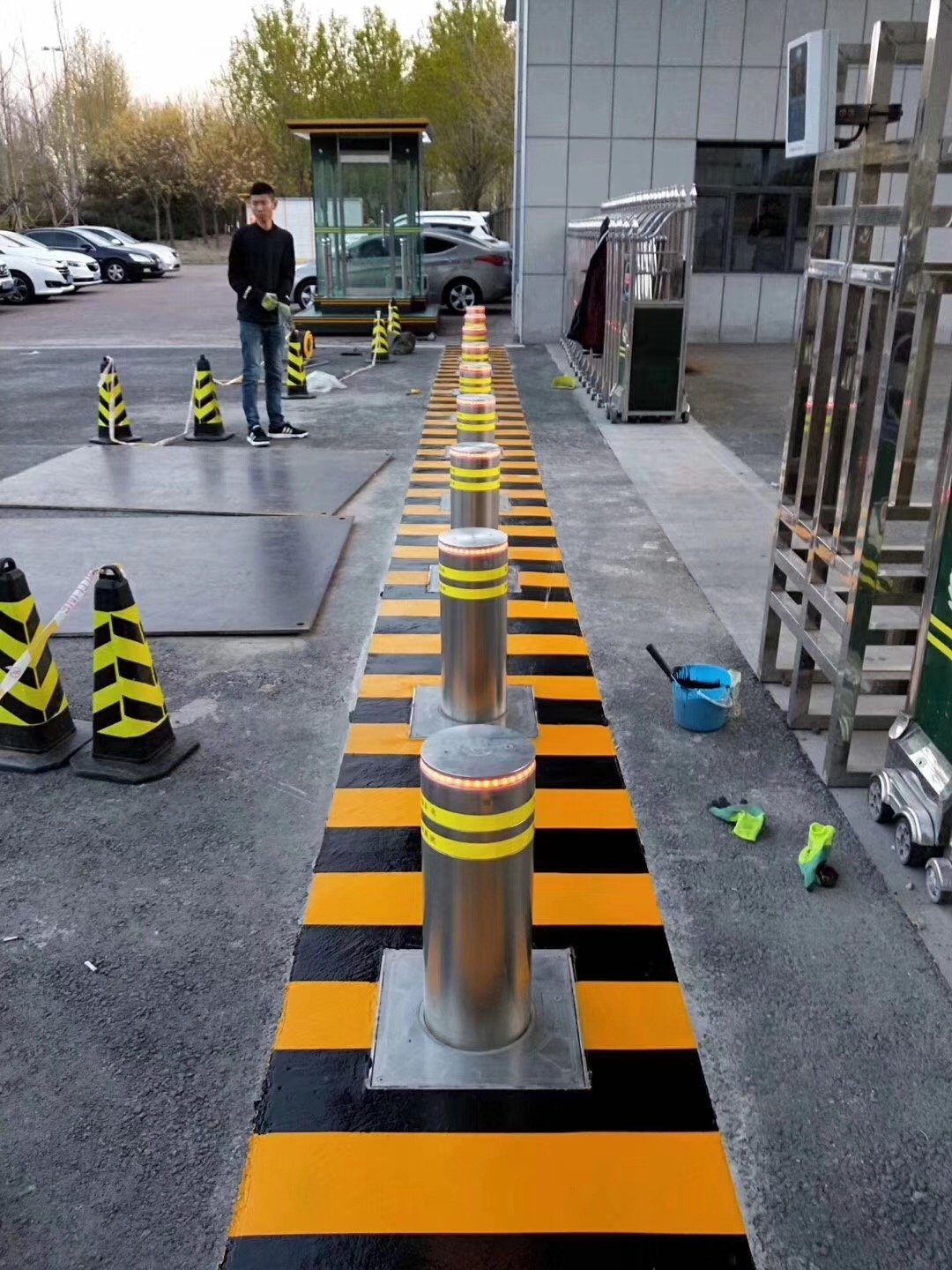 Bollards in Dropping Status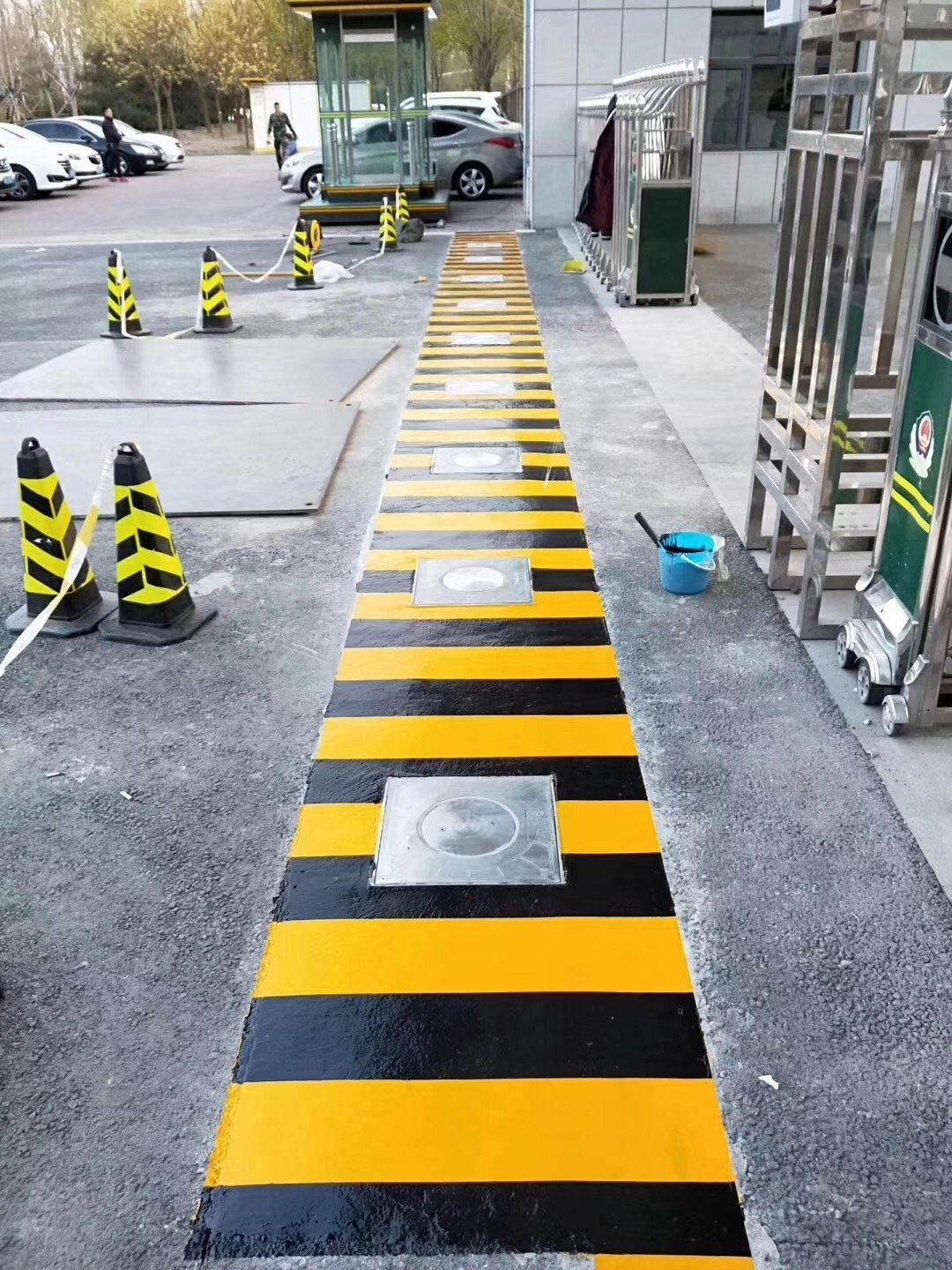 Bollards and Road Blocker Project for Yangjiang Prison
Yangjiang Prison in Guangdong Province was founded on August 13, 1959. It is located in the southwest of Guangdong Province, in the lower reaches of the Moyang River. It is within the jurisdiction of Yangdong County of Yangjiang City. The prison covers an area of ​​13.3 square kilometers, and the 325 National Highway runs parallel with the Kaiyang Expressway.
Prison has the highest requirement for security. Most of the projects we have done are with A and B Gate to enhance the security level. For this project, the first security level is the roadblock machine and the second is the electric bollards.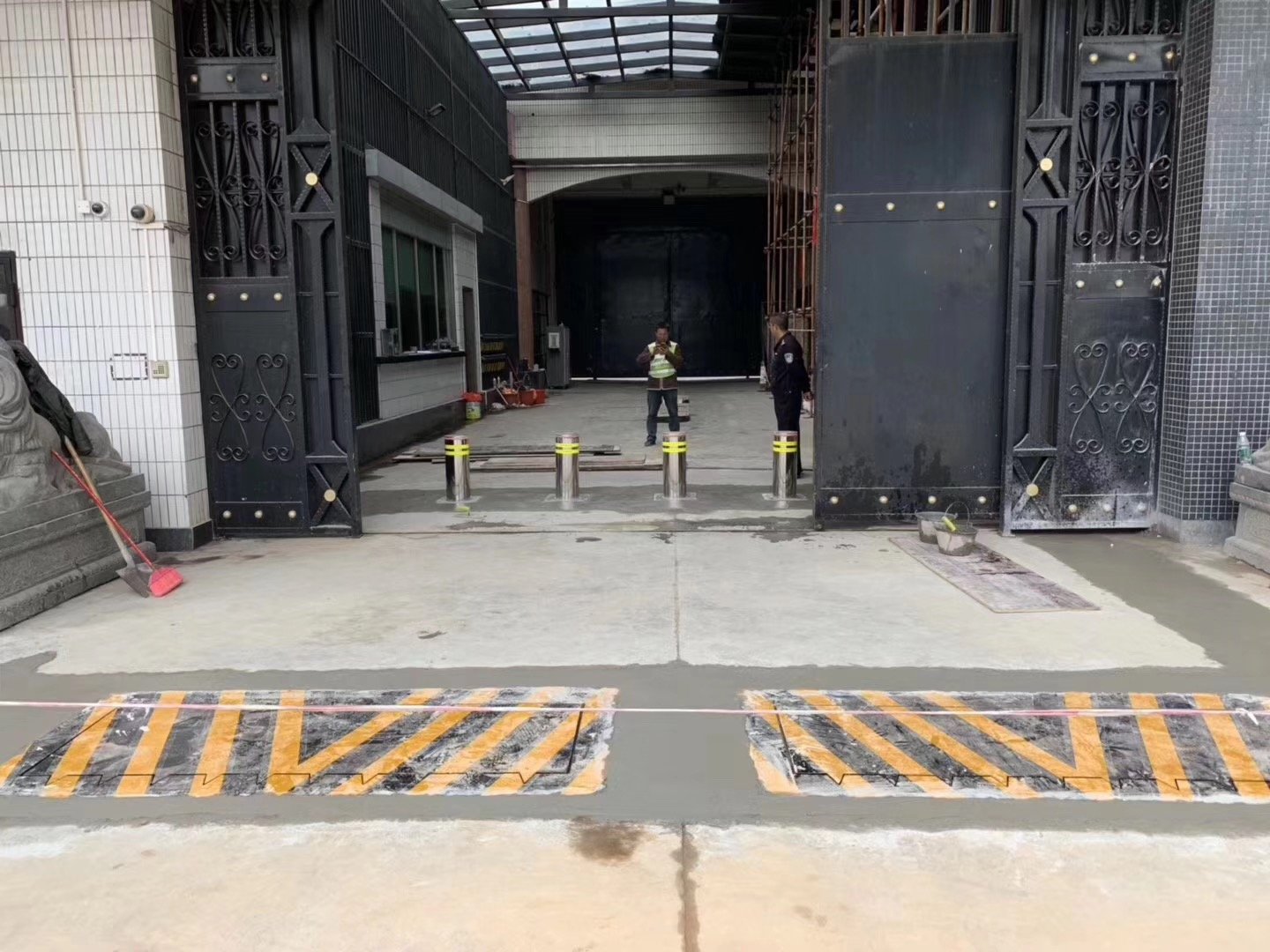 Road Blockers Installation at Yinchuan Prison
Yinchuan Prison was founded in 1949. Its predecessor was the Ningxia Provincial Prison. In September 1954, it was renamed the "Gansu Provincial Second Prison." In October 1958, it was renamed the Ningxia Hui Autonomous Region Prison. In July 1995, the name "Ningxia Hui Autonomous Region Yinchuan Prison" was launched.
There are also A and B gates. Both gates are guarded by spike road blocker.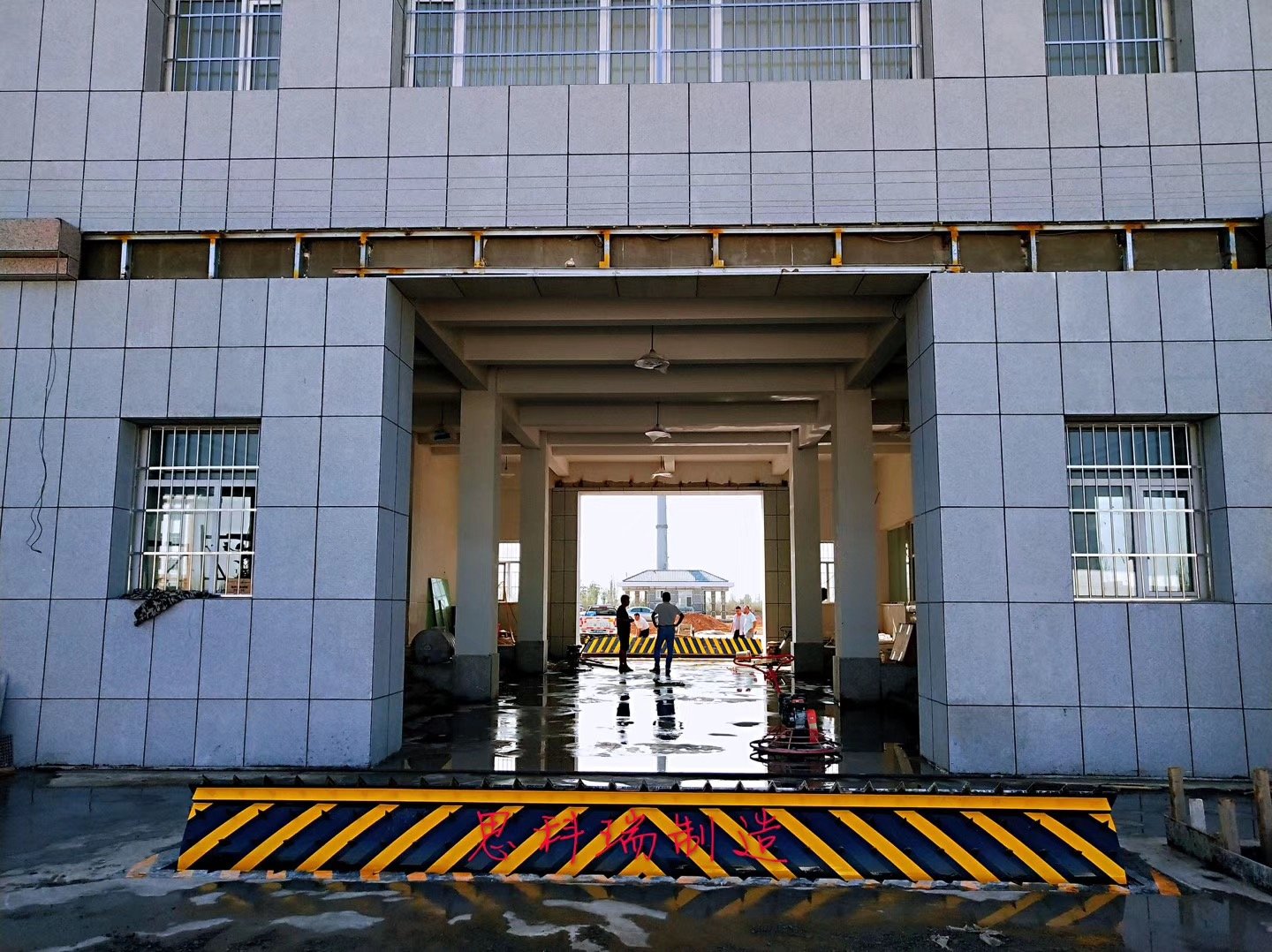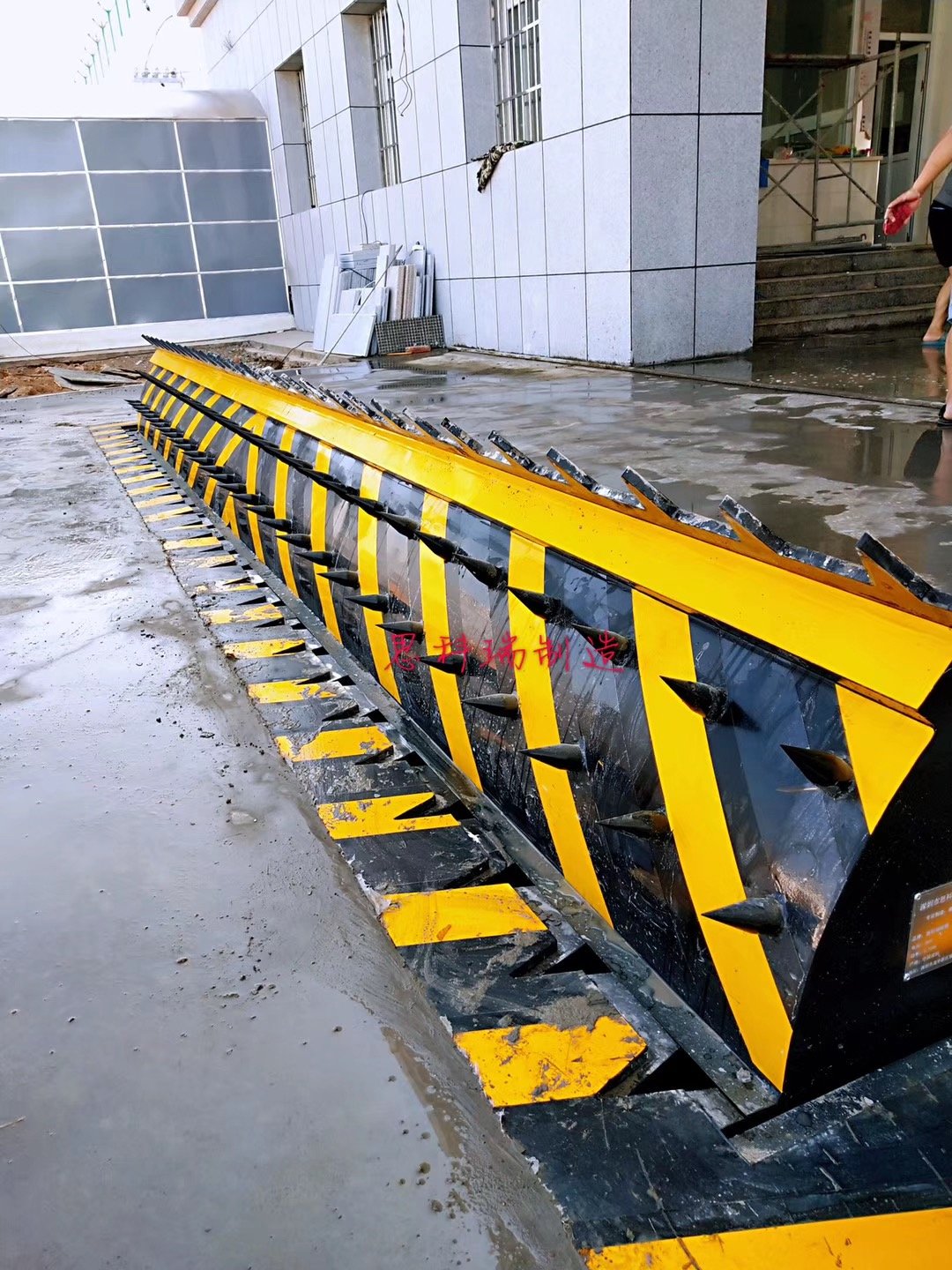 Road Blocker Project for Xinjiang Bazhou Detention Center and Rising Bollards project for Yangchun Detention Center
Xinjiang Bazhou Detention Center has a relocation project last year. Our agent gets the tender in the name of SST. The new location is at North of Kechuang Road East of Donghuan Road, Korla Economic and Technological Development Zone, Bayinguoleng Mongolian Autonomous Prefecture, Xinjiang.
Spike road blocker with the name of the detention center on top. It works as the first security level. The second is a retractable gate.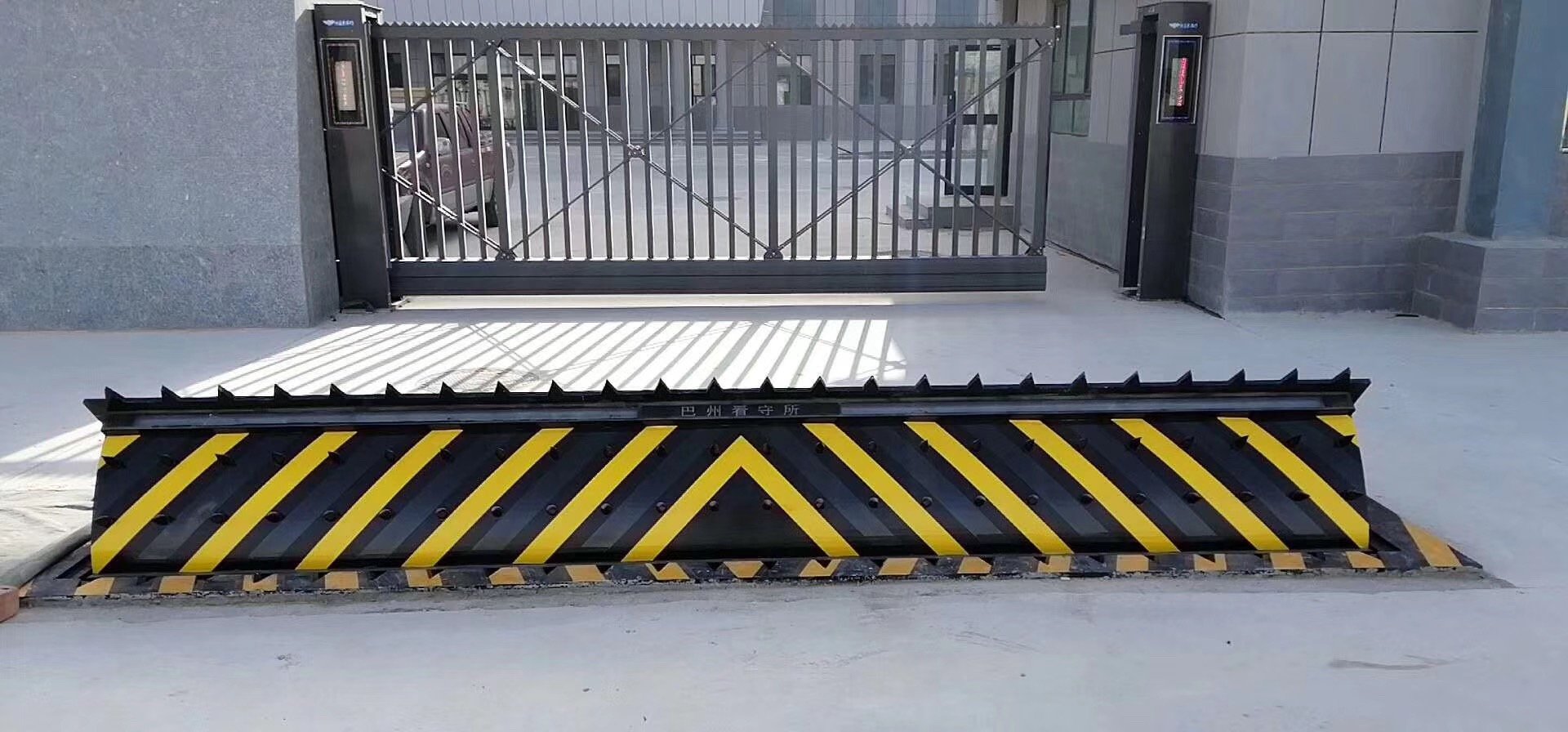 Yangchun Detention Center is in No. 1 Longhushan, Yangchun City, Guangdong Province. The rising bollards are installed during their reconstruction project period. There are 4pcs working as one lane.
Retractable Bollards for Shenzhen Municipal Publish Security Bureau
Shenzhen Municipal Publish Security Bureau Pingshan Branch is in No.1, Longping Road, Dacheng Industrial Zone, Pingshan District, Shenzhen. Their main gate is about 8m. There are 6pcs retractable bollards working as one lane to control the entrance and exit of the vehicle.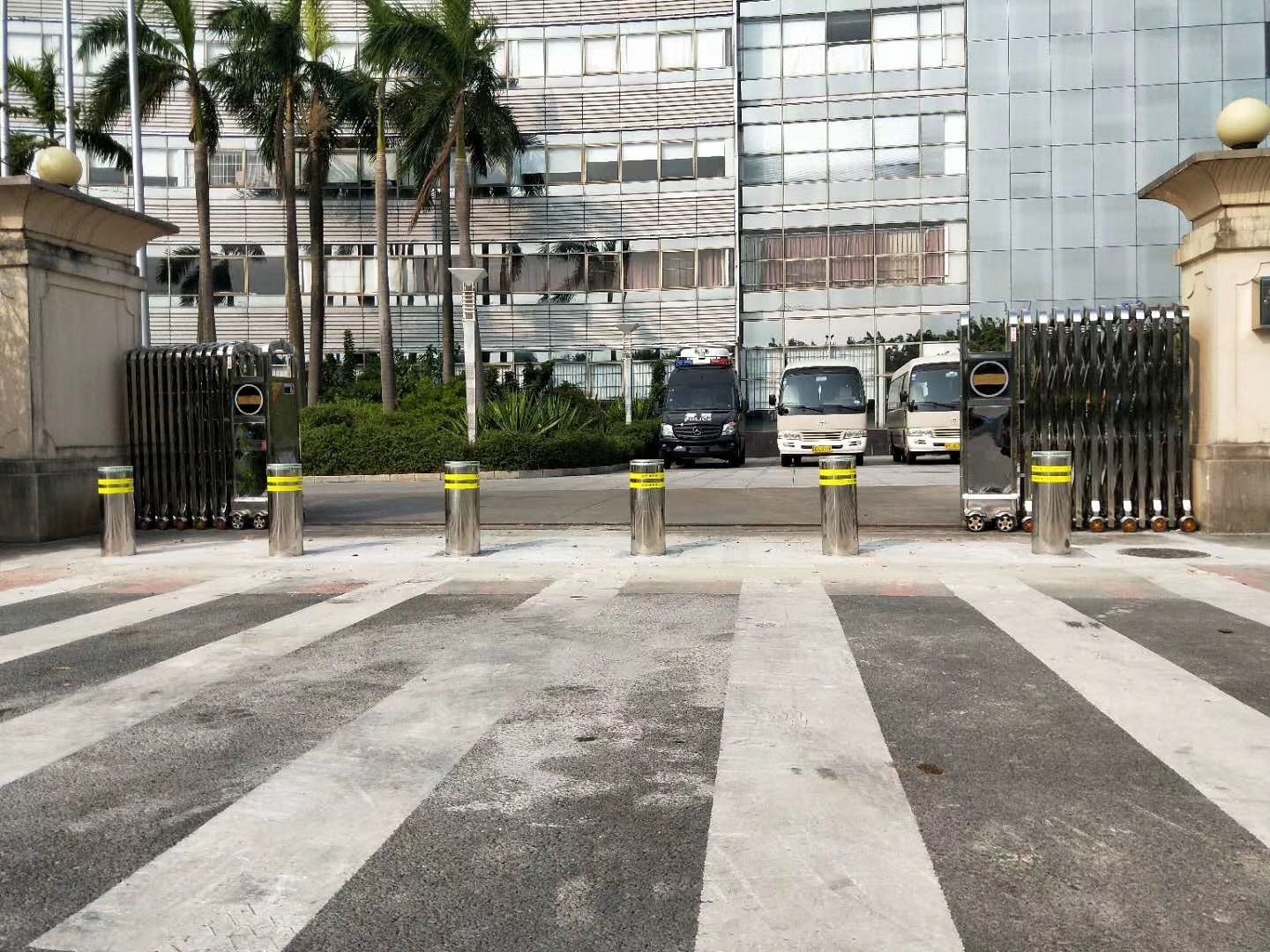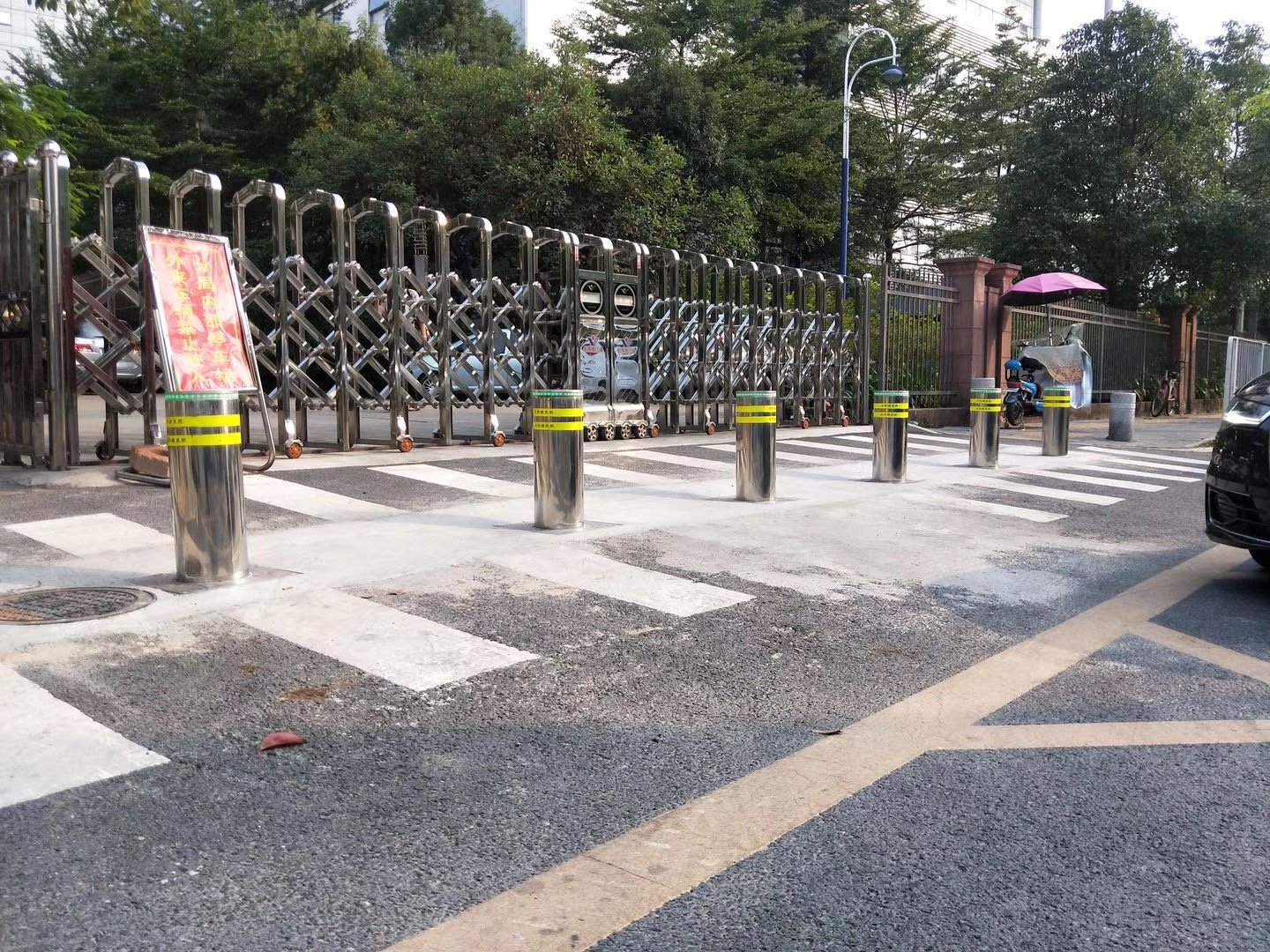 A and B gates for Longgang Prison
This is a very earlier project we have done for Prison. At that time, the rising bollards are split type, which there is a standard alone hydraulic station. The road blocker and rising bollards are working together. A gate is 5pcs bollards and B gate is road blocker.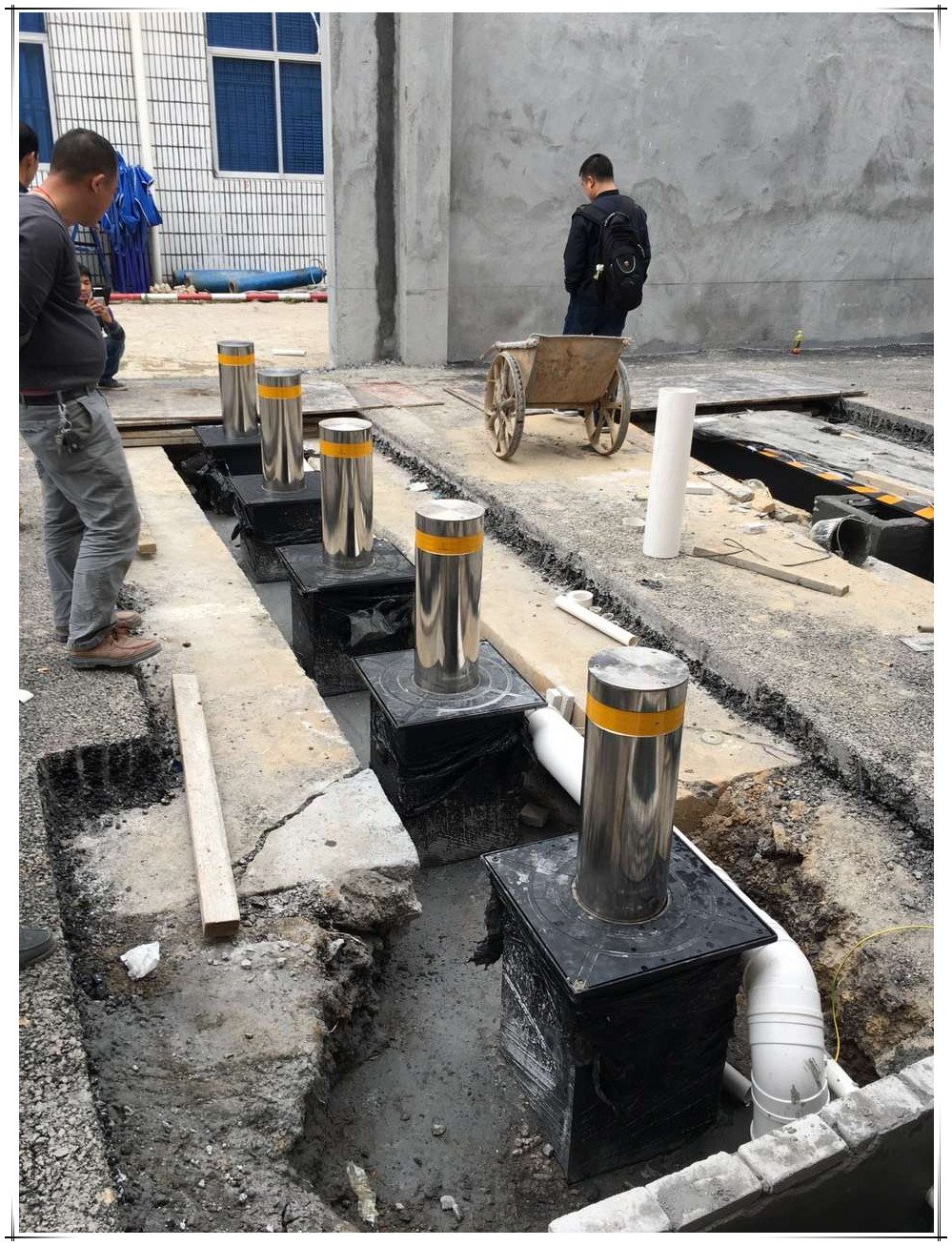 Work Time :
08:00-18:00(Beijing)(Beijing time)
Fax :
86-755-23721116
Telephone :
86-755-29783835(Working time)
Email :
sales@sz-sstc.com
Factory Address :
A Bldg,Hengtai Insdustrial Area,406, Sili Rd, Guanlan, Longhua, SZ,China