Security Bollards for Schools in Shenzhen, China
Security Bollards for Bao`an No. 1 Foreign Language School
The school's high school was founded in 1999, covering an area of ​​nearly 100,000 square meters and a building area of ​​68,000 square meters. The junior middle school was founded in 2011, covering an area of ​​26,000 square meters and a building area of ​​22,000 square meters. In the beginning, there are 67 teaching classes with 3,348 students; 305 faculty members, including 257 full-time teachers, all of whom have a bachelor degree or above, and more than 70% of the teachers have intermediate and senior titles.
The main gate of the school is quite wide. We have installed 16pccs safety bollards with LED on top.

Security Bollards in Nanshan Second Foreign Language School
Shenzhen Nanshan District Second Foreign Language School was founded in September 2004. It was the affiliated school of Nanshan District Education Science Research Center. It is a public, experimental and exemplary nine-year-old foreign language school directly under the Nanshan District Education Bureau. The school is located in the business and cultural center of Nanshan District, Shenzhen, adjacent to the Spring Festival Stadium - the opening ceremony of the 26th World University Games, close to the Shenzhen Bay Port; covers an area of ​​31,367 square meters, construction area of ​​30,668.85 square meters; primary school district Contains 3 properties, 8 properties for the secondary school.
There are 4 pcs steel pipe bollards working with metal fixed bollards to control the access.
Rising Bollards for Longxiang Kindergarten
Longxiang Kindergarten in Pingshan New District of Shenzhen City covers an area of ​​1,800 square meters and has a building area of ​​3,432 square meters. It has a scale of 10 classes and currently has 6 classes. There are function rooms such as art room, dance room, and library room; each class has independent sleeping rooms, and there are teaching area, activity area and washing area in the classroom; equipped with TV, DVD and air conditioner. The outdoor activities are spacious and are equipped with non-slip anti-drop plastic mats and two large outdoor toys.
Based on that information, we can see this is a big kindergarten. The main entrance of the kindergarten is quite wide. The automatic vehicle bollard post working together with the same size of fixed bollards.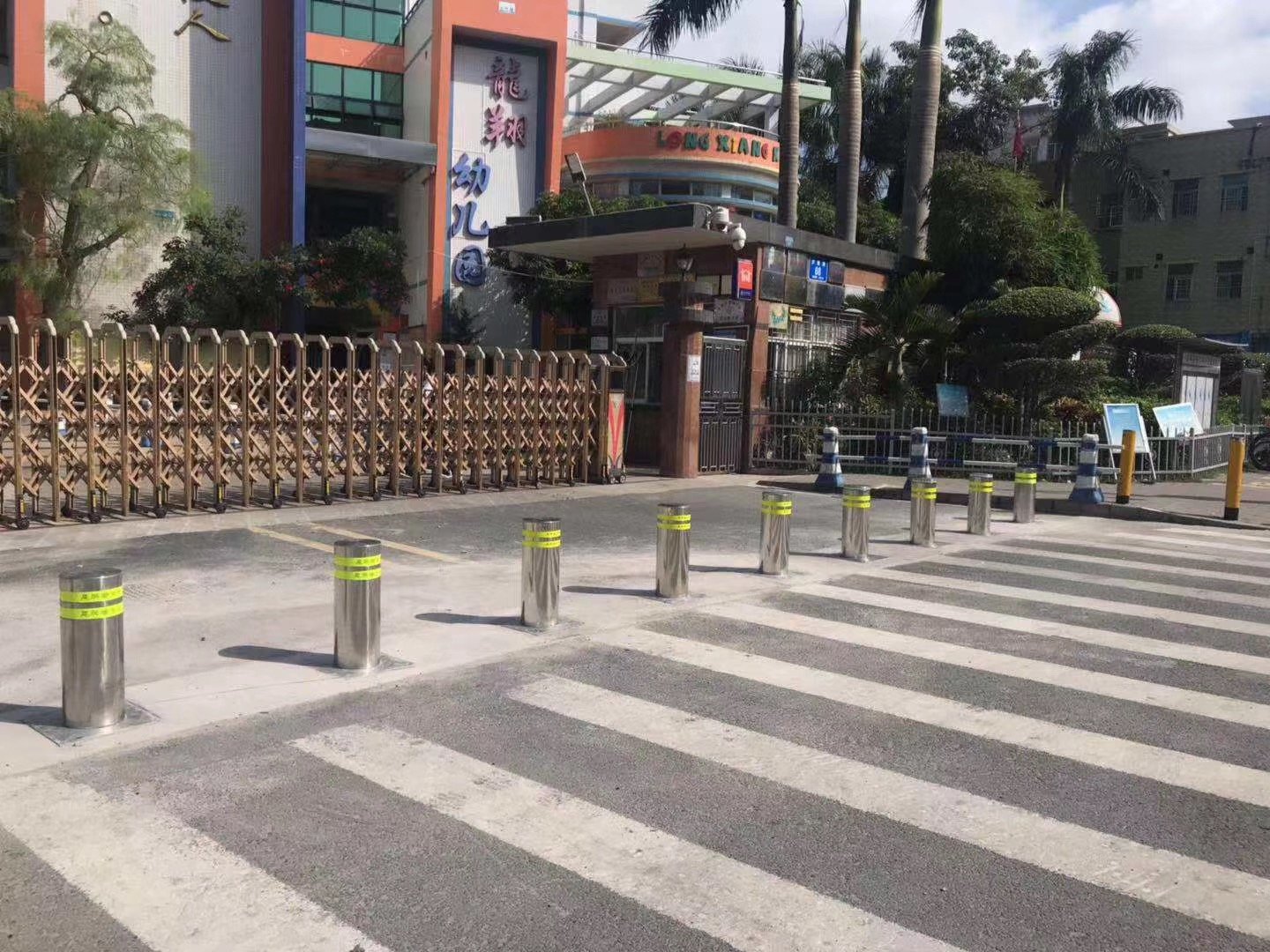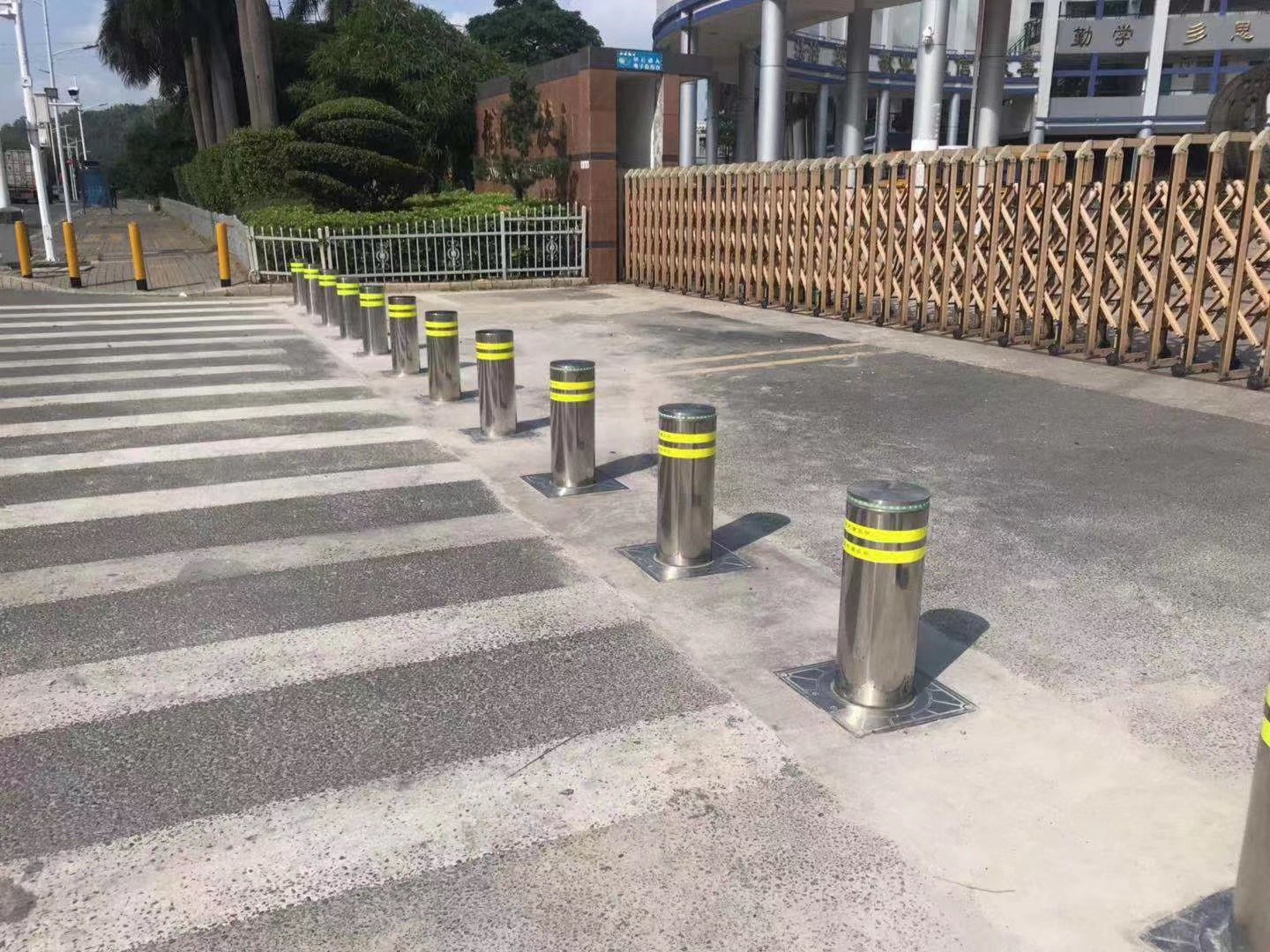 Security Bollards for The No. 3 Senior High School of Shenzhen
Shenzhen No. 3 High School is a first-class school in Guangdong Province and a national model ordinary high school in Guangdong Province. It is a full-time full-time secondary school directly under the Municipal Education Bureau. The school was founded in May 1996. It was originally a secondary school affiliated to Shenzhen Education College. In 2004, it was renamed Shenzhen Jiaoyuan Middle School. In April 2010, it was renamed Shenzhen Third High School.
There are 2 gates at this school. At the front gate, there are 5pcs security bollards. At the back gate, there are 6pcs safety bollards.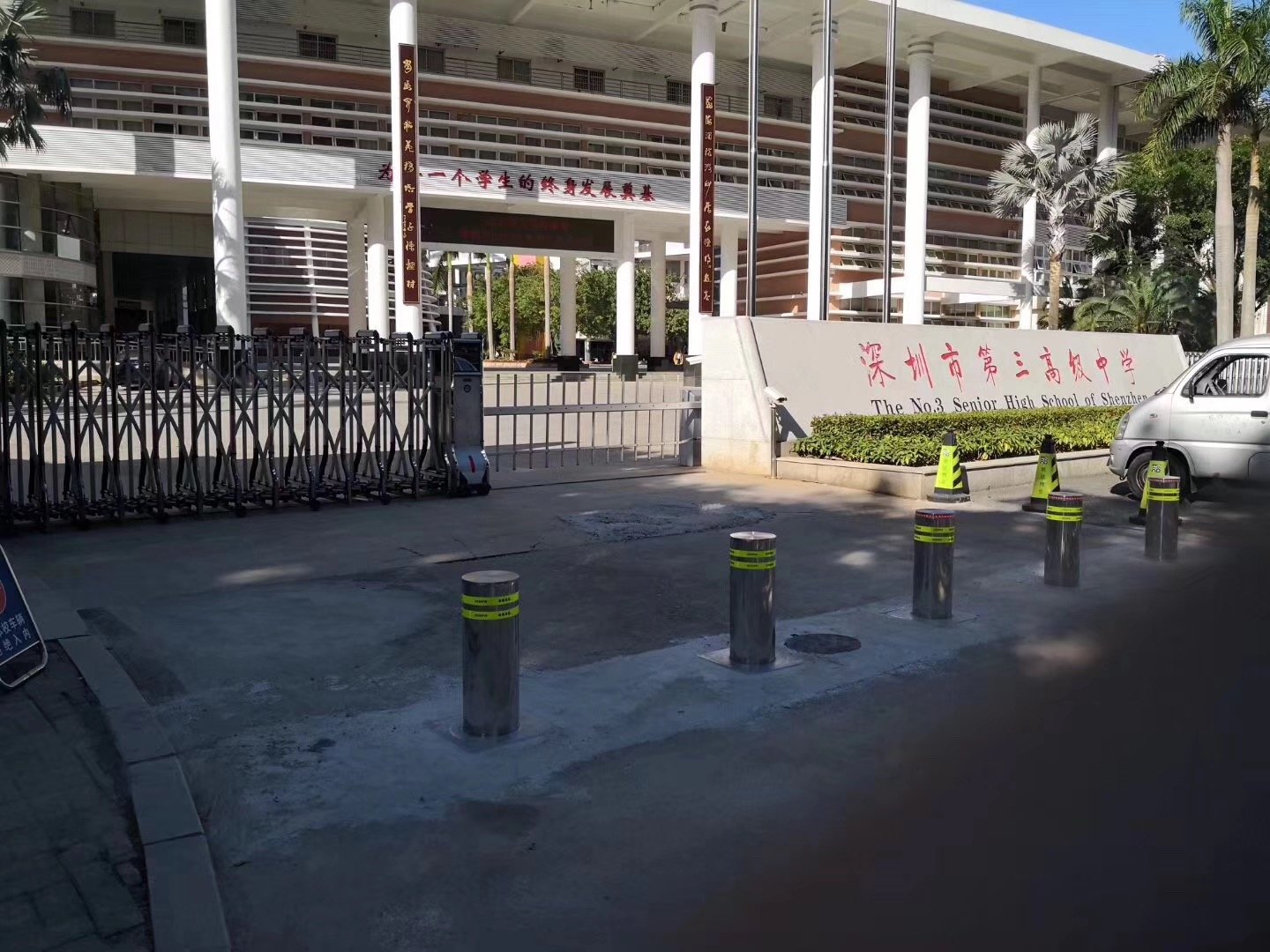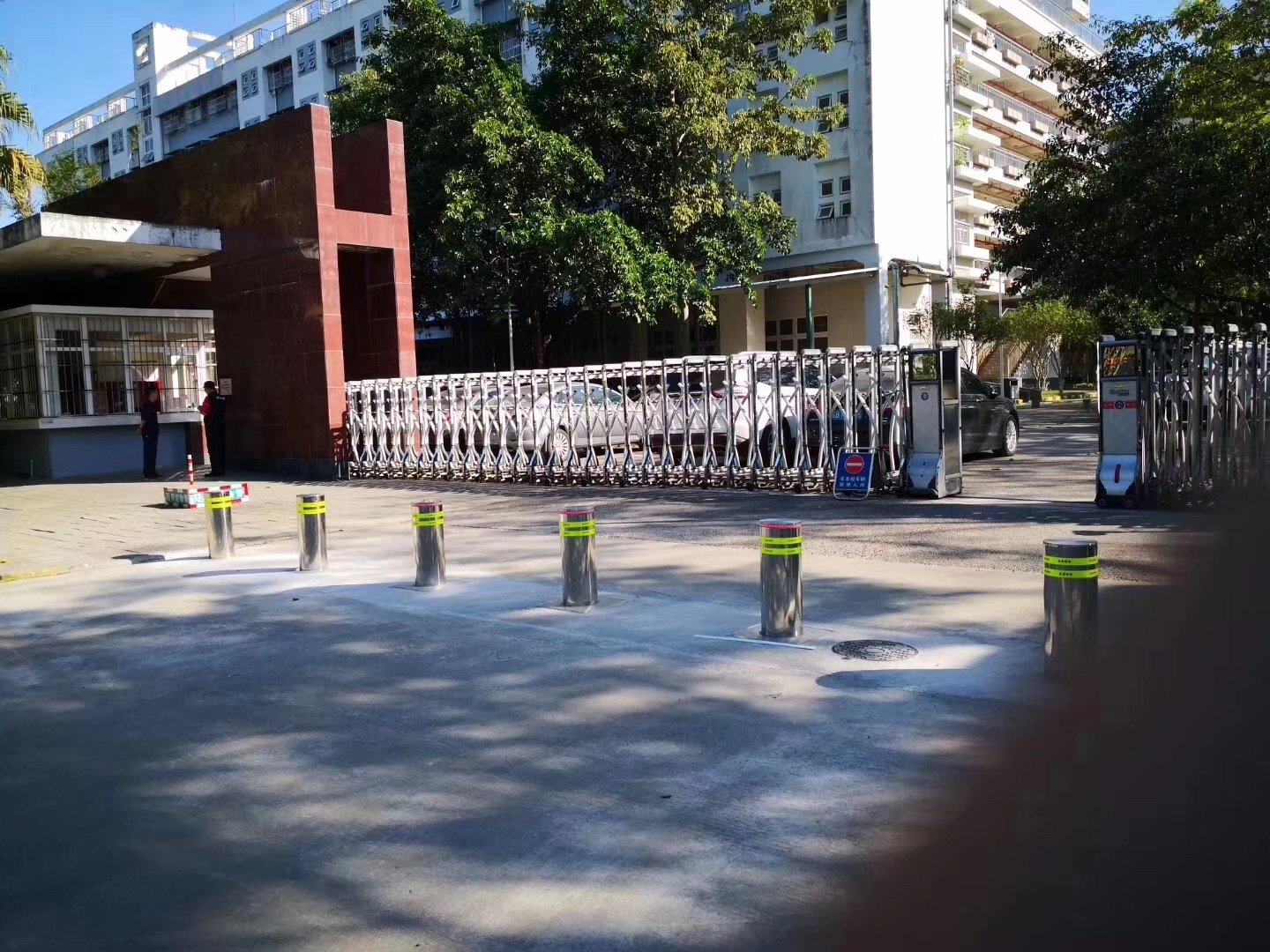 Work Time :
08:00-18:00(Beijing)(Beijing time)
Fax :
86-755-23721116
Telephone :
86-755-29783835(Working time)
Email :
sales@sz-sstc.com
Factory Address :
A Bldg,Hengtai Insdustrial Area,406, Sili Rd, Guanlan, Longhua, SZ,China