Parking Bollards and Rising Kerb Projects for Public Places
Parking Bollards at Henggang Culture and Sports Square
The existing Henggang Cultural and Sports Square cover an area of ​​about 60,000 square meters. The internal facilities are relatively simple. It can only meet the simple leisure needs of the citizens and there is not enough parking in the vicinity.
Lifting the square is based on the planned municipal road. The two sides are built with a complex that can accommodate all kinds of public cultural and sports facilities, as well as commercial catering and other places. The top is the square for the public to relax. At the same time, the project may also be promoted in conjunction with public services such as pension and medical care.
The project is fully invested by the district finance of about 500 million yuan, with a total land area of ​​65,000 square meters. The total construction area is expected to exceed 100,000 square meters.
As a big leisure square, there is no doubt that the people flow is quite big. So we have installed dozens of automatic rising bollards at the main entrance. Only authorized vehicle can access. Those bollards secure the area and beautify the park. At night, the lights on top have a lighting function.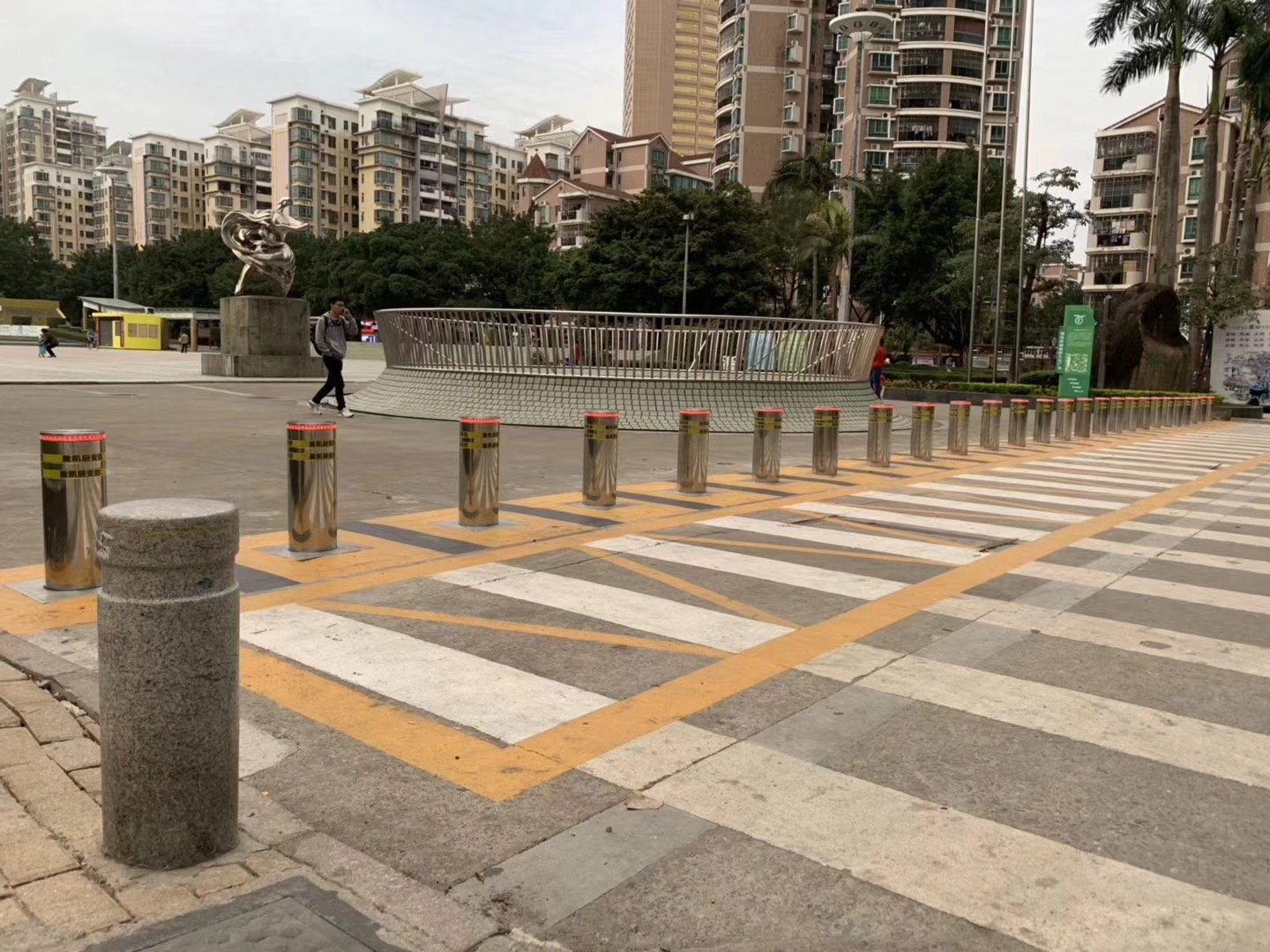 Bollards and Blocker in Bao` an Xixiang Hall
Xixiang Hall is a venue for major conferences and events, which is located in Baomin 2nd Road, District 80, Baoan District, Shenzhen.
When there is an event or conferences, there are lots of people coming to the Hall. The security defense is quite important. We have installed 10pcs automatic rising bollards and road kerb there.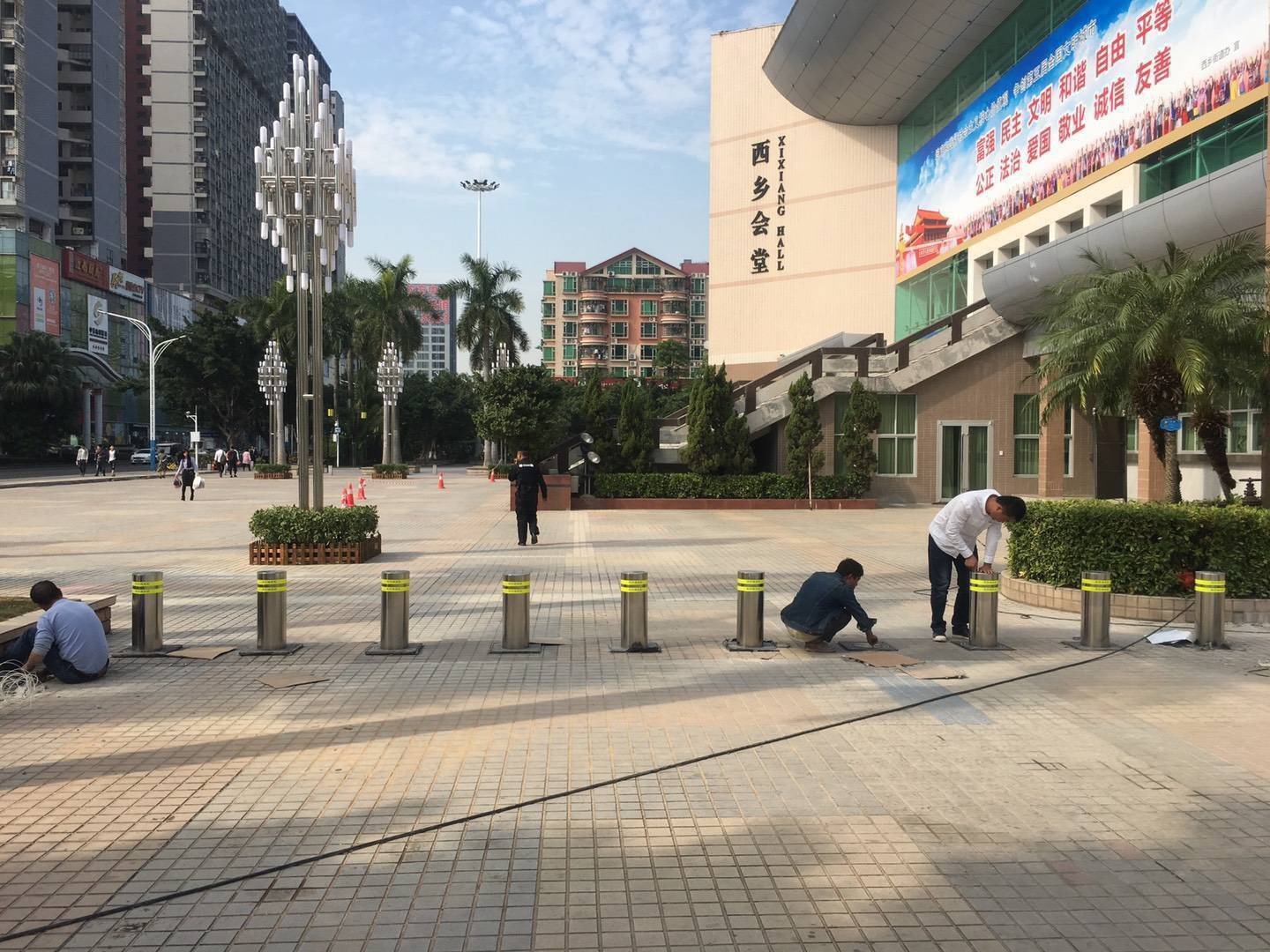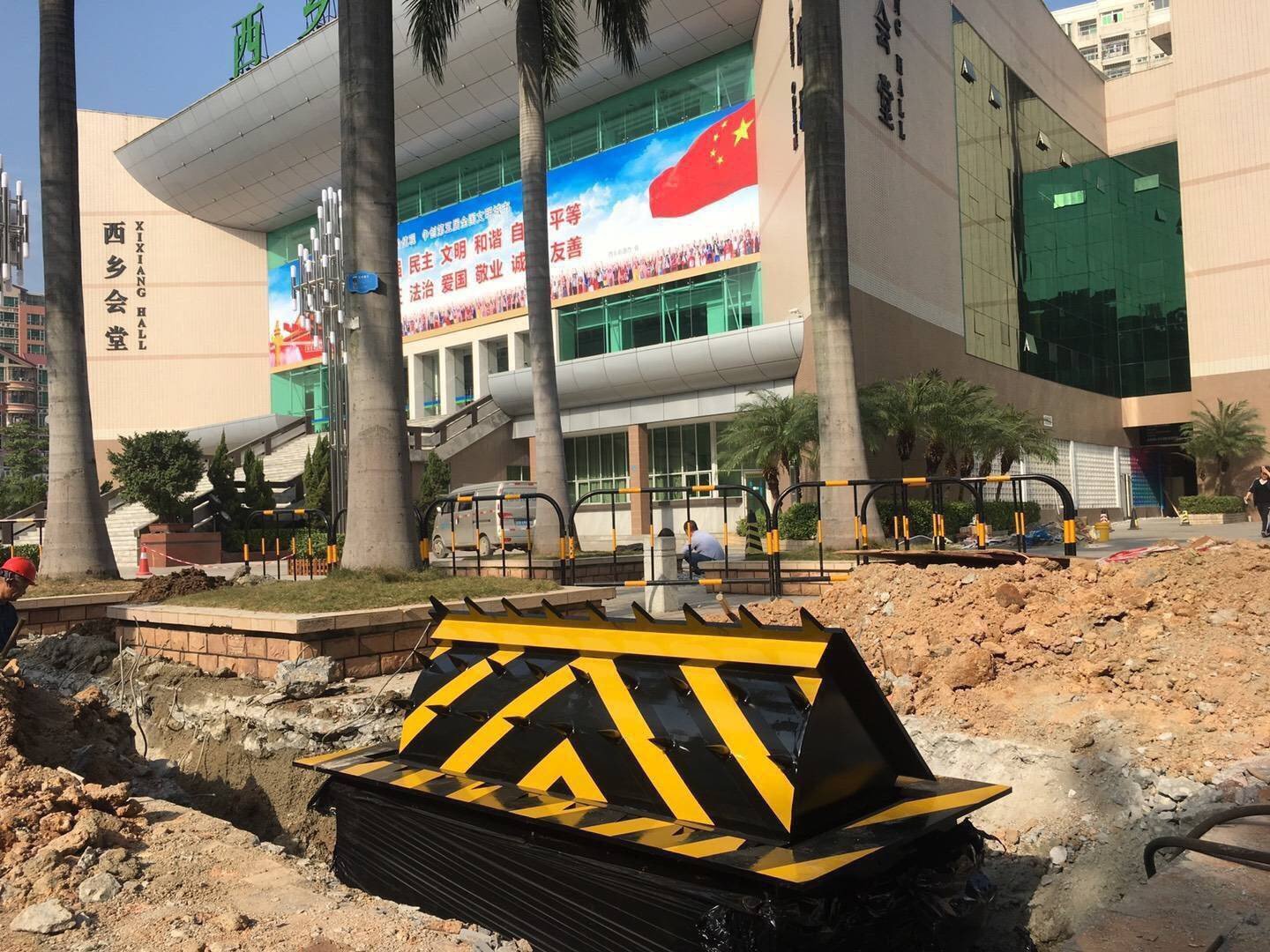 Road Barriers without Spike for Qiaokou Checkpoint
Those three road blockers are installed at Qiaokou checkpoint main road. Each of the blockers working independently. There is no spike on the road blocker, but with LED. When there are malicious vehicles, the rising kerb will rise up to stop them.
Parking Bollards for Hospital
The Second People`s Hospital of Futian District Shenzhen is established in 1985, the hospital is a national second-level comprehensive public hospital integrating medical, scientific research, teaching, prevention, health care, rehabilitation, and community health services. It has been planned, constructed and managed according to the second-class general hospital. During the 13th Five-Year Plan period, a second-class hospital was established.
Futian District is located in the central area of ​​the Shenzhen Special Economic Zone in Guangdong Province. It is the central city of Shenzhen, the seat of the municipal government, and is located in the Shenzhen Central Business District. It is the administrative, cultural, financial, information and international exhibition center of Shenzhen.
There are 6pcs parking bollards installed at the side gate. It is not the main gates of the hospital. This gate is mainly for access control of the vehicle in the hospital.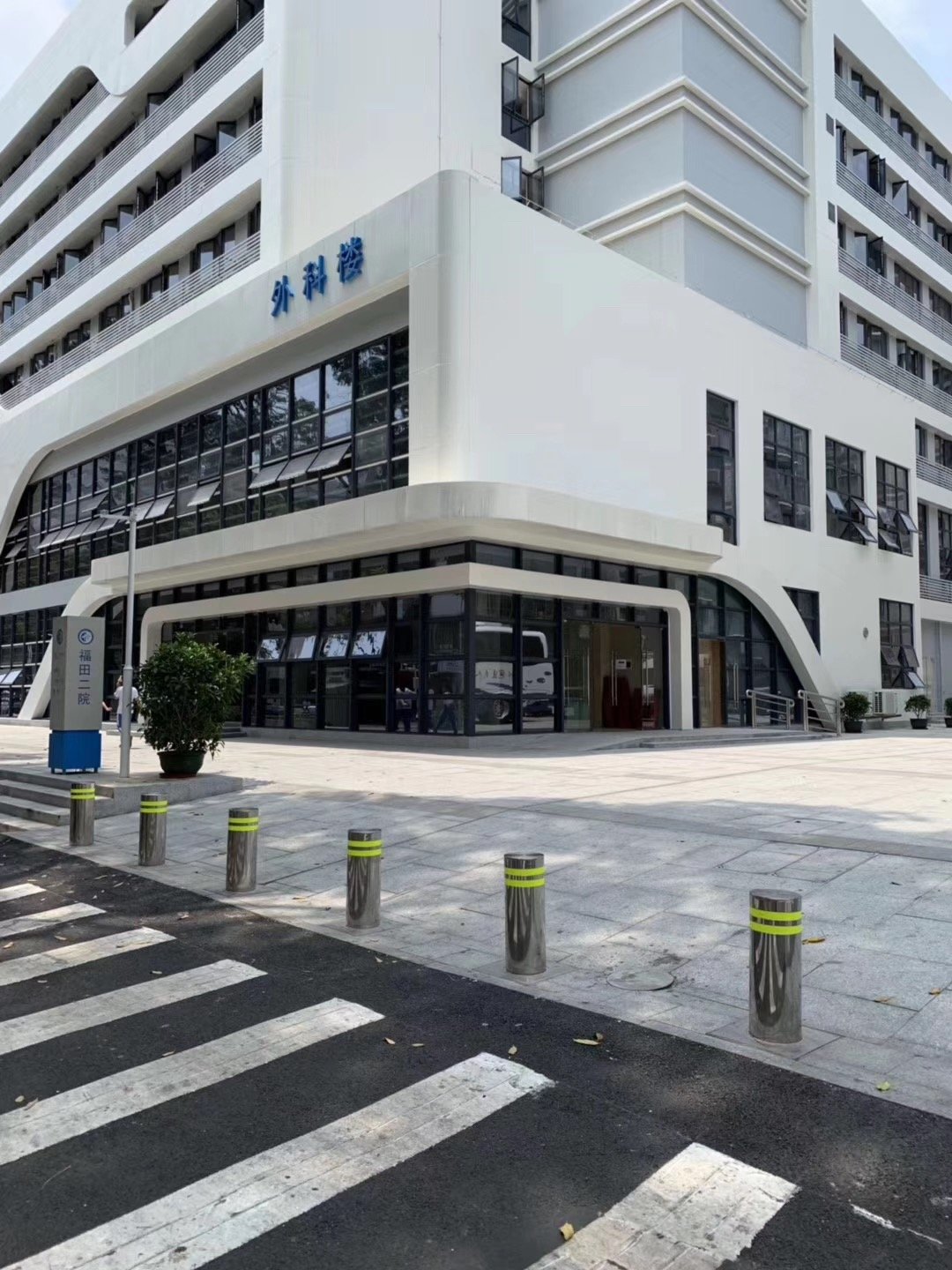 As for the design of the rising bollards, they are suitable for the private area, public place, government department. For more application cases, please feel free to contact me to get more information.
Work Time :
08:00-18:00(Beijing)(Beijing time)
Fax :
86-755-23721116
Telephone :
86-755-29783835(Working time)
Email :
sales@sz-sstc.com
Factory Address :
A Bldg,Hengtai Insdustrial Area,406, Sili Rd, Guanlan, Longhua, SZ,China